5th/6th grade volleyball information attached.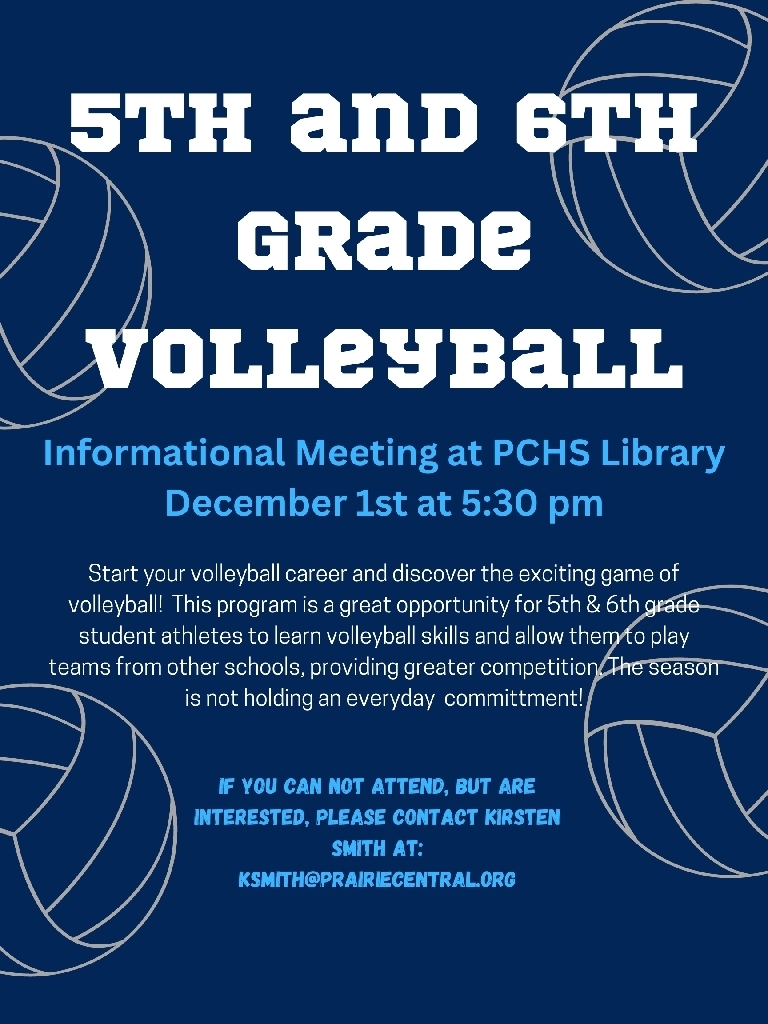 PC boys basketball defeats Iroquois West, 63-42, to win the GCMS Thanksgiving Tournament Championship!! #ItsAGreatDayToBeAHawk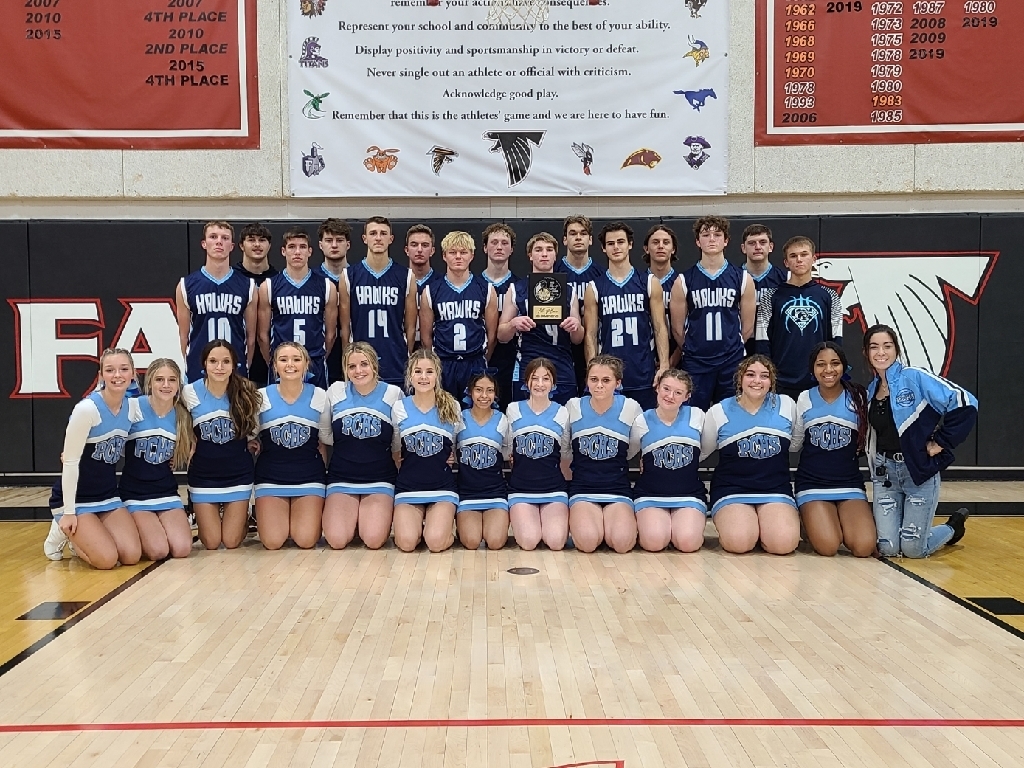 PC boys basketball will play Iroquois West in the championship game of the GCMS Thanksgiving Tournament at 5:30 tonight! Good luck Hawks! #ItsAGreatDayToBeAHawk
Mrs. Grant is the turkey fundraiser winner at PCE with $134 in her jar! We raised $751.19, thank you to all who donated!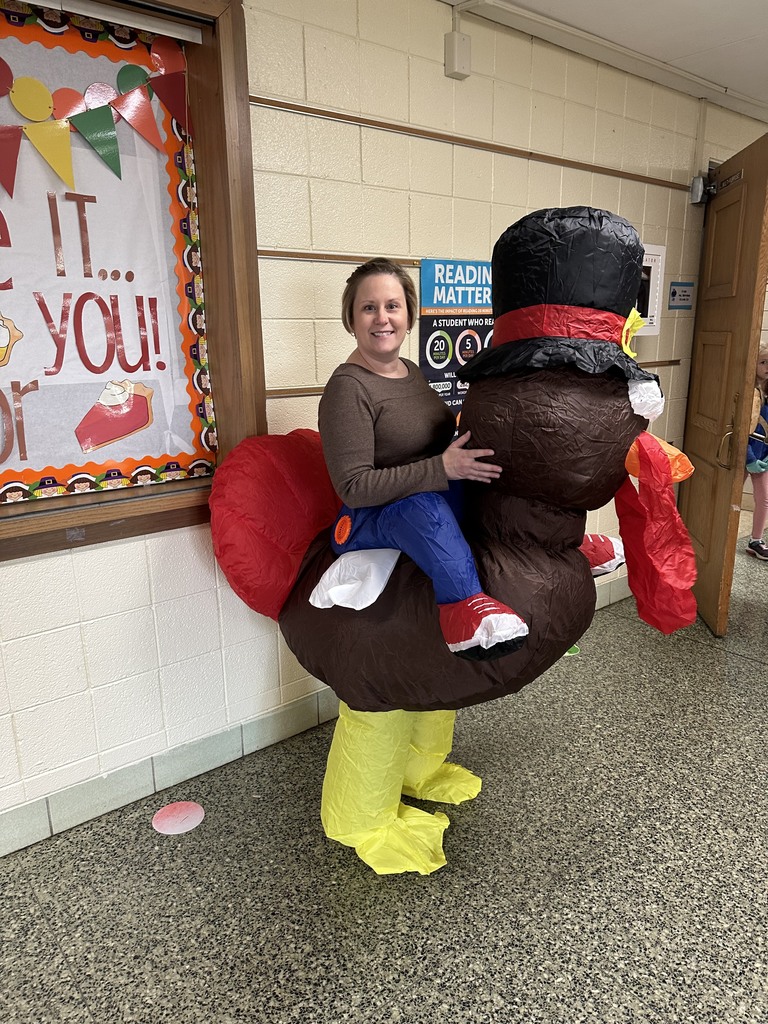 Good luck to the PCHS boys basketball team as they kick off their season at the GCMS Thanksgiving Tournament! #ItsAGreatDayToBeAHawk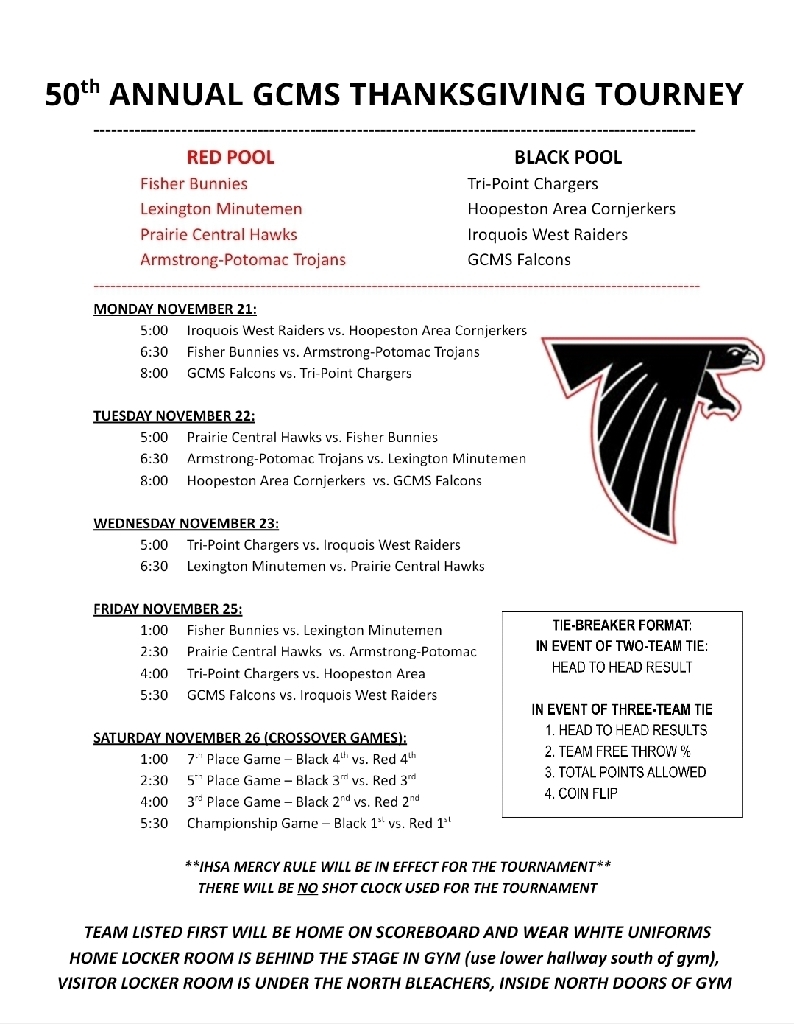 Congratulations to the PC GBB Turkey Tourney All-Tournament players: Mya Wardle (MVP), PND Kaitlyn Cassidy, PND Biz Daly, PND Julia Mingus, PND Marlie Orlandi, Ottawa Grace Carroll, Ottawa Bailey Masching, Pontiac Chloe Sisco, PC Mariya Sisco, PC Kylie Moeller, E. Peoria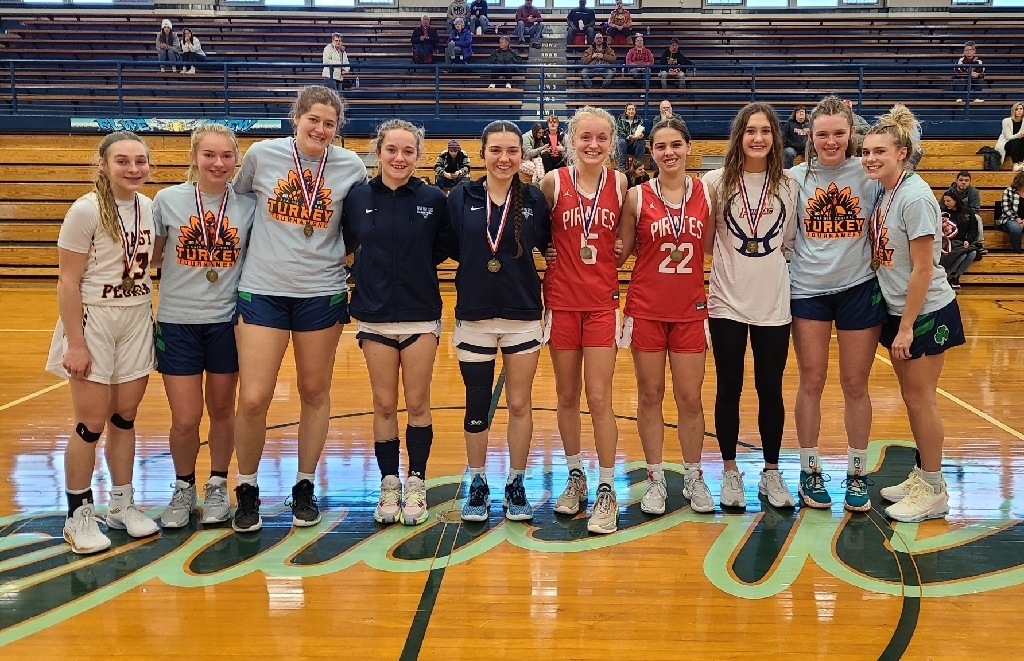 Congratulations to PC's Chloe Sisco on surpassing the 1,000 point mark tonight! #ItsAGreatDayToBeAHawk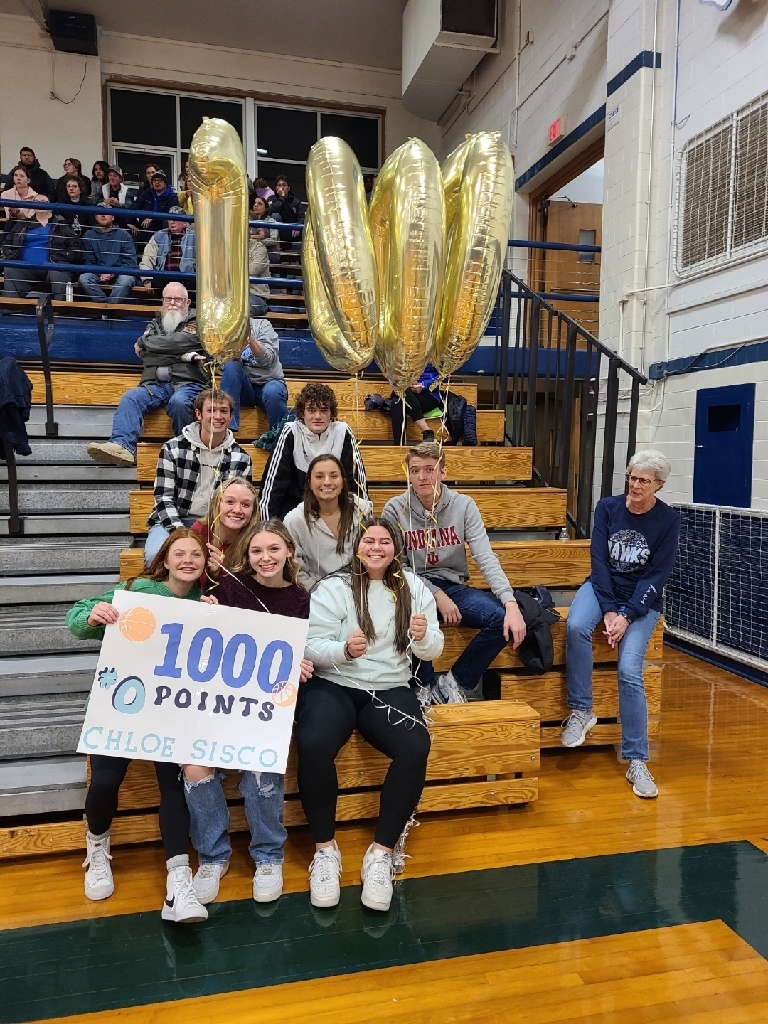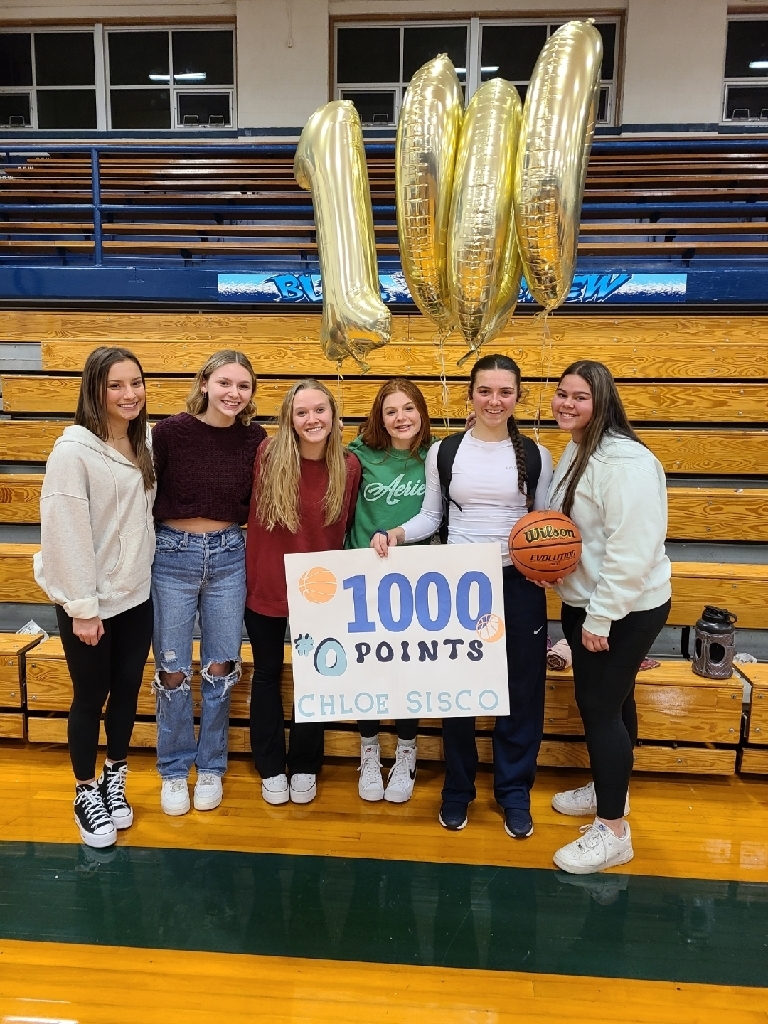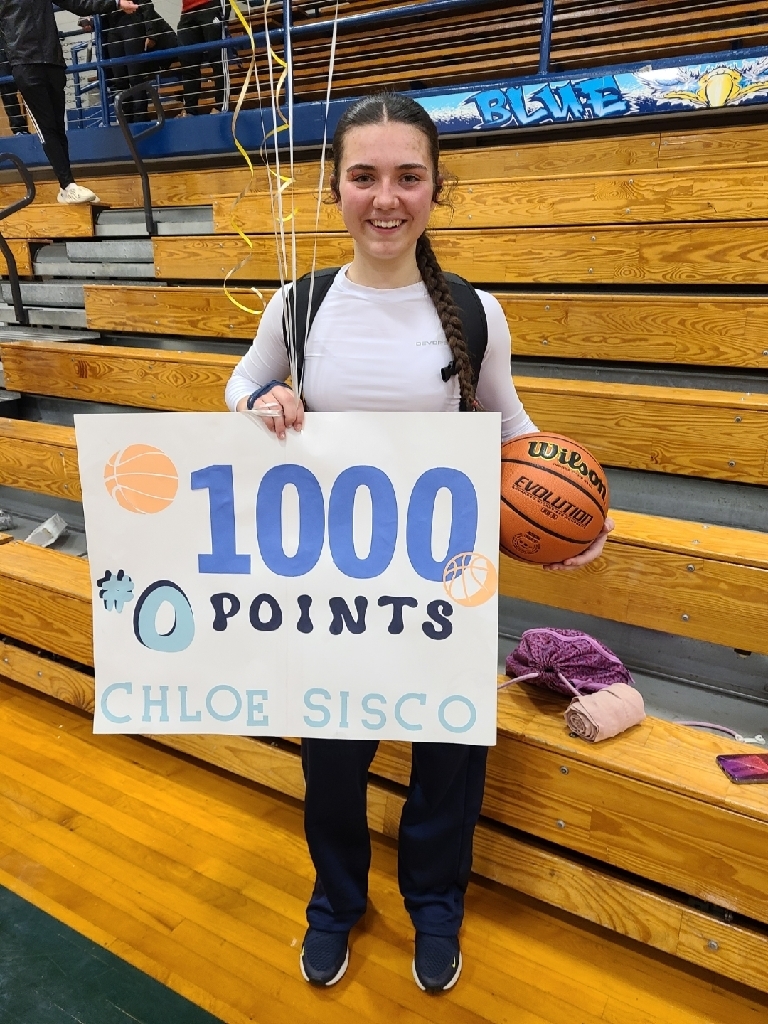 PC Hawks vs Pontiac Indians tonight at 7 pm in the PC girls basketball Turkey Tourney! It might be cold outside, but it will be warm in the gym, come out and cheer on the Hawks!!! #ItsAGreatDayToBeAHawk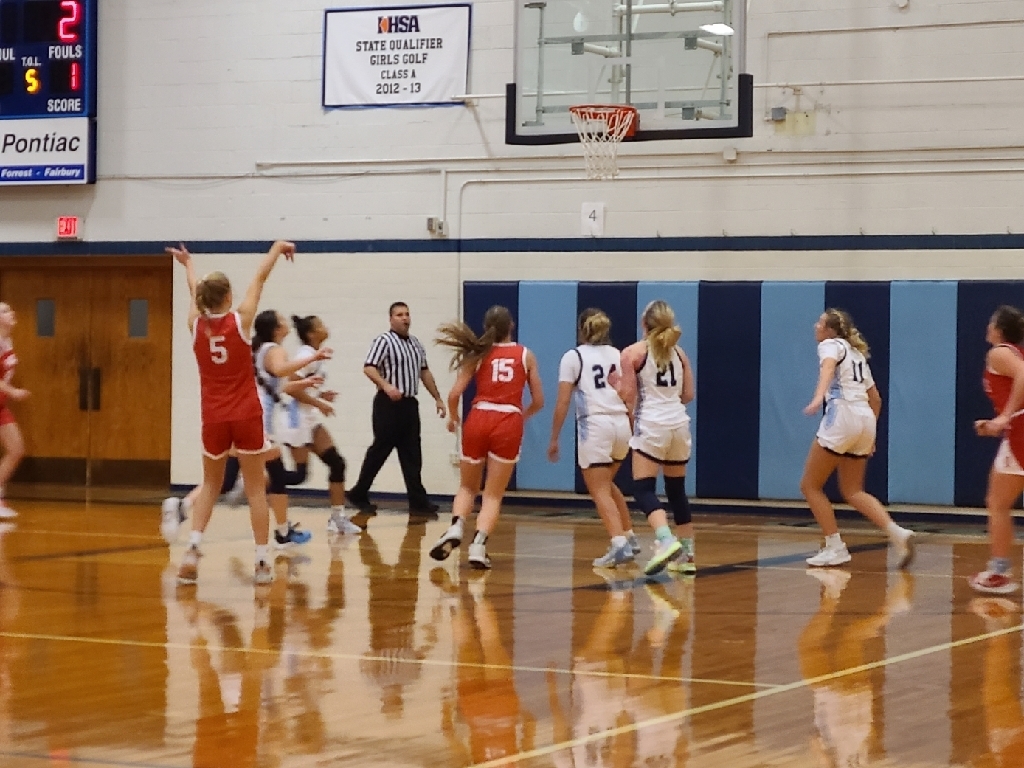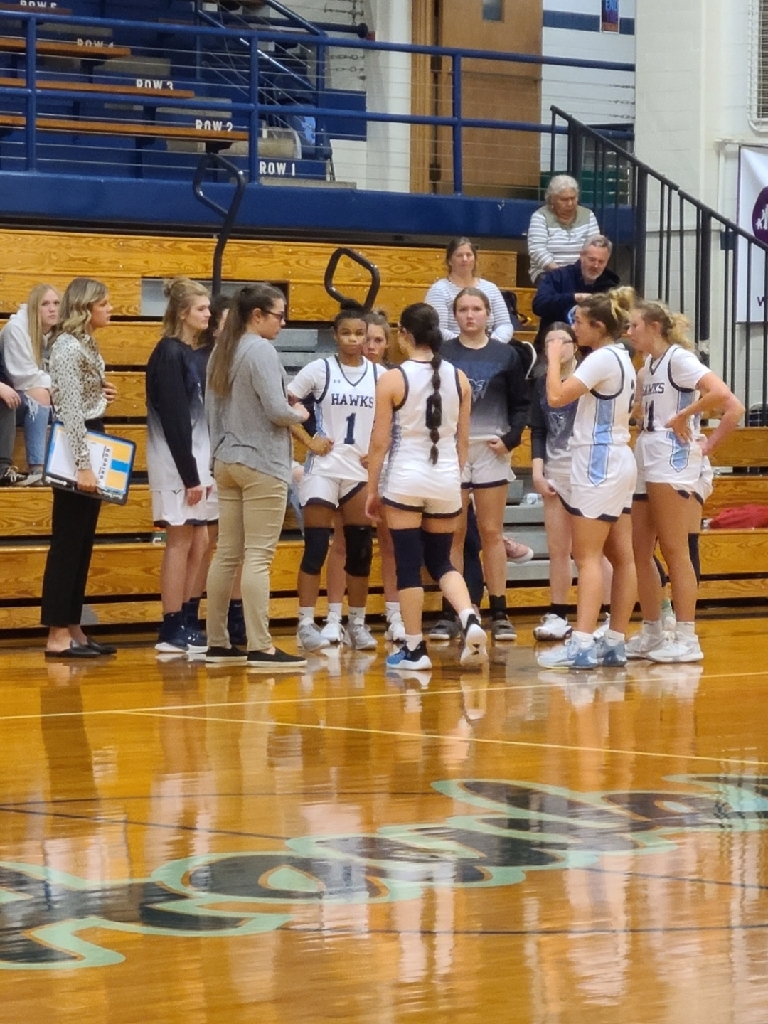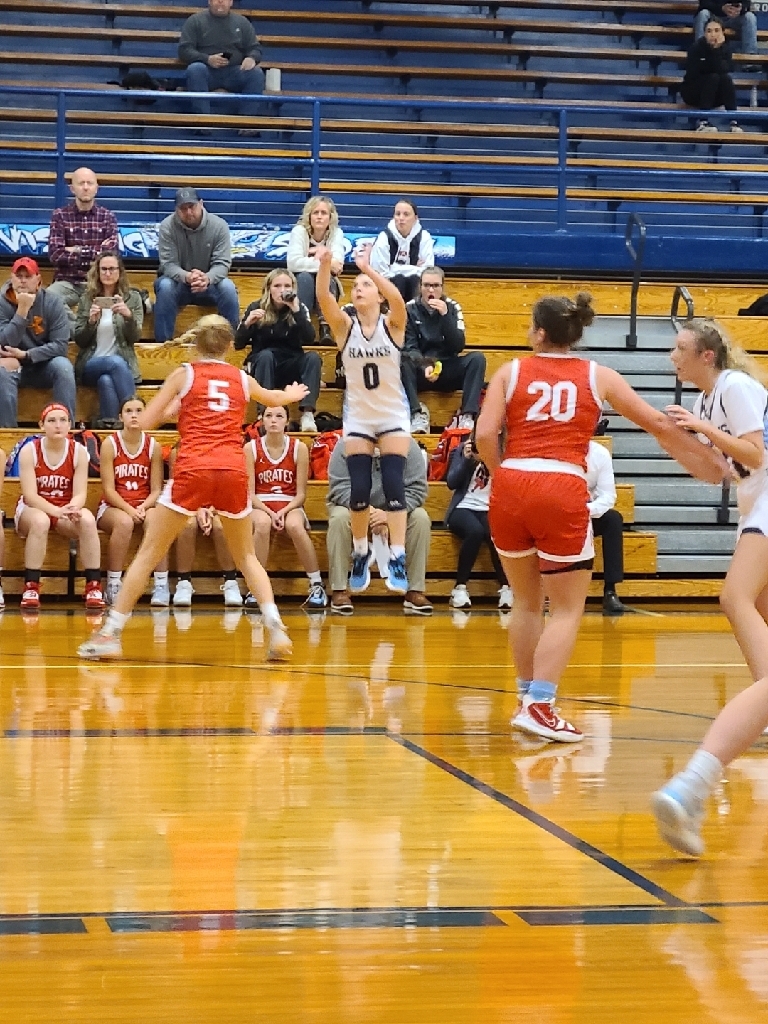 PC Elementary welcomed visitors today for Thanksgiving lunch! The kitchen staff and volunteers fed over 600 people. Students enjoyed a variety of stations throughout the school during the day as well, including a craft, bingo, trivia, guest readers, and more!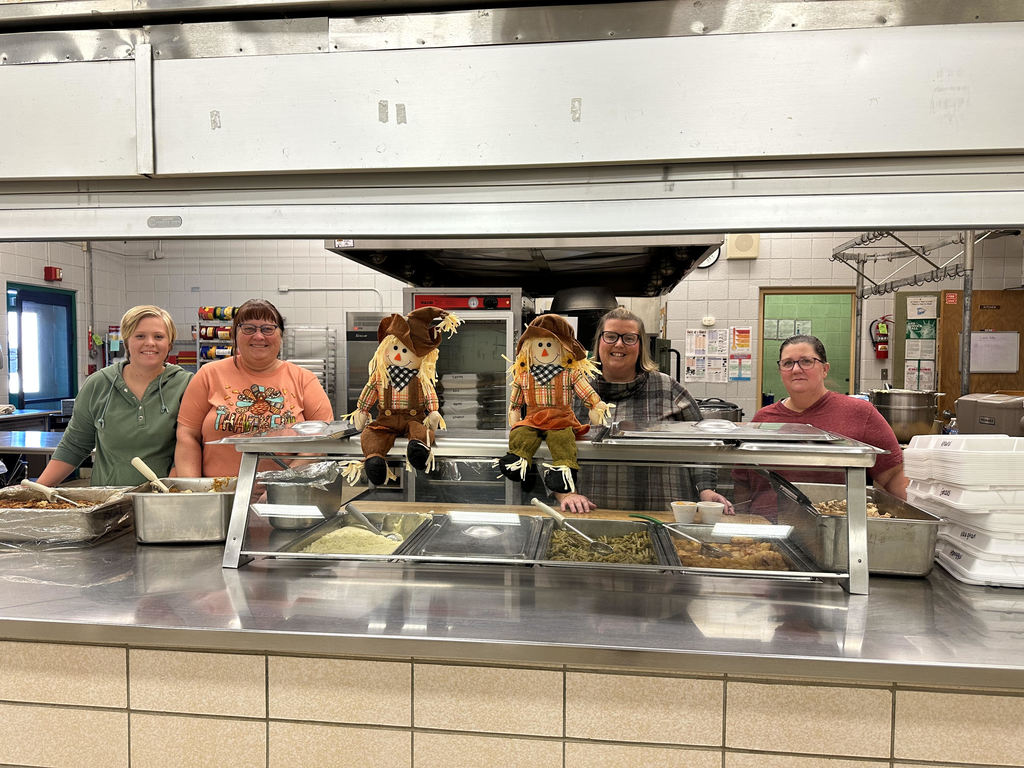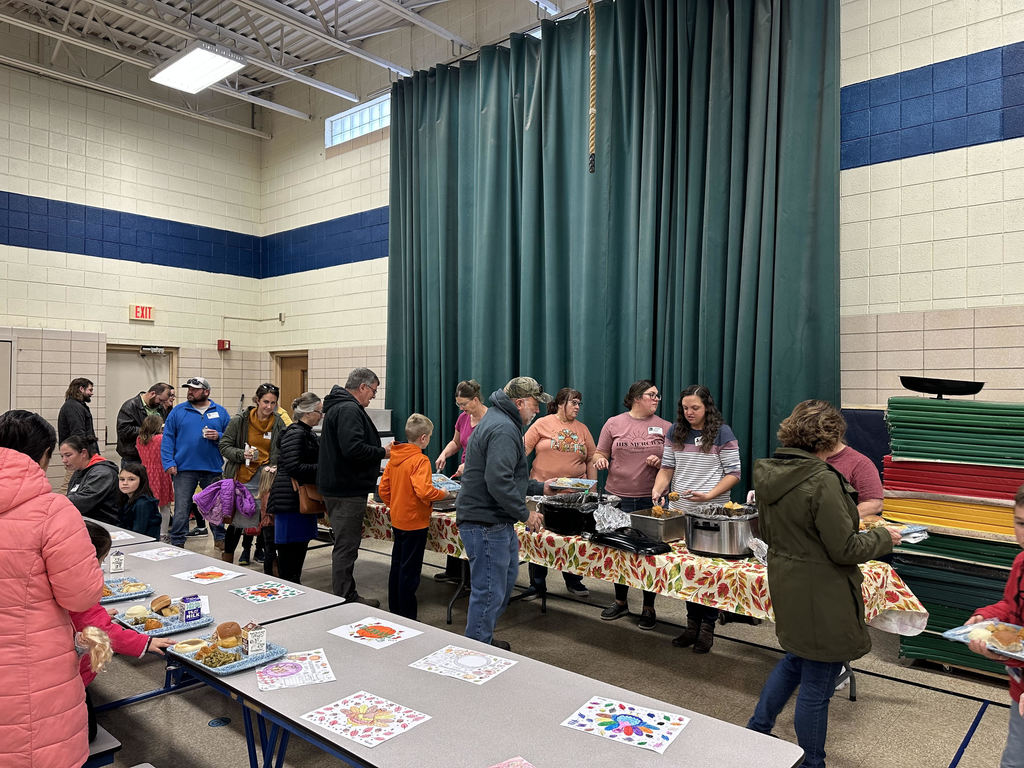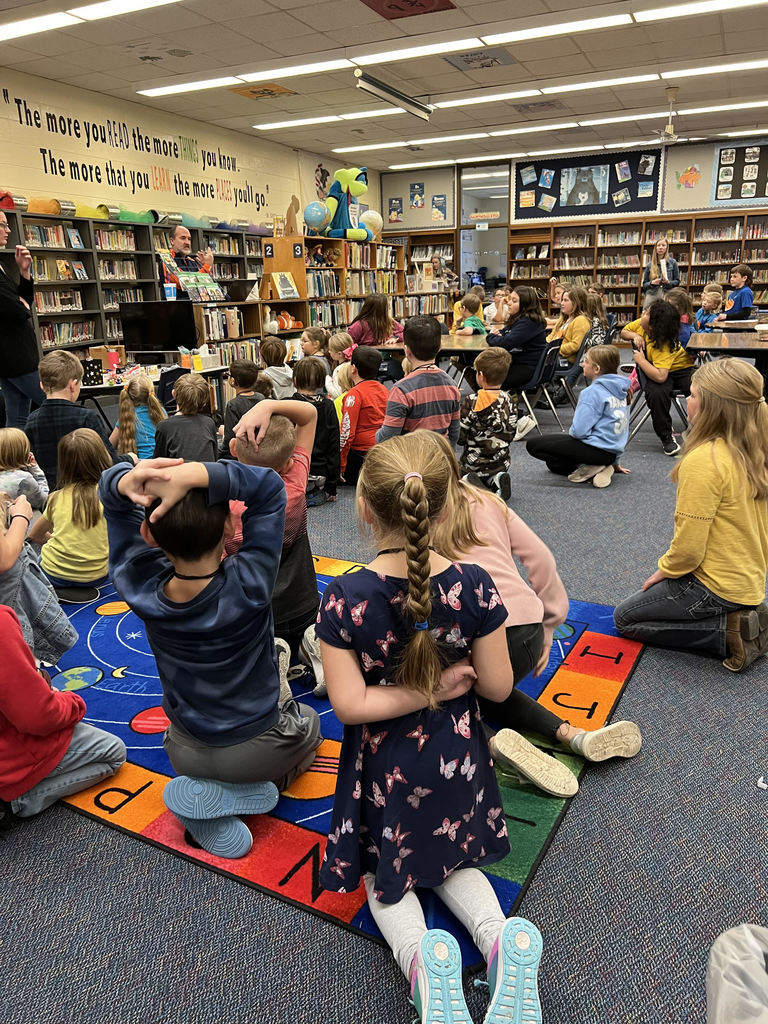 Congratulations to PCJH band members Kristen Mulvaney, Ben Joseph, and Elliana Jonsson for being selected for the IGSMA District III Concert Band Festival. They joined 100+ other JH students from Central, IL this past Saturday at Oliver Nazarene University to perform as a part of the All-District Festival.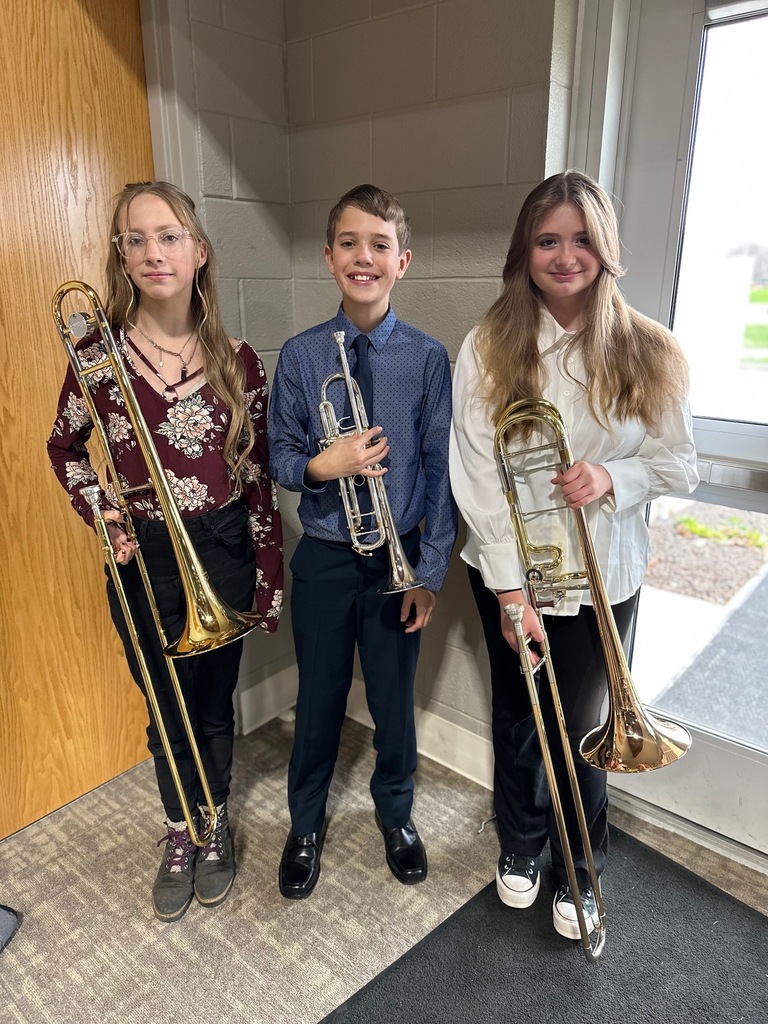 Our librarians have been at it again. Come down to the PCJH library to see the creative bulletin board and gobble up a good book!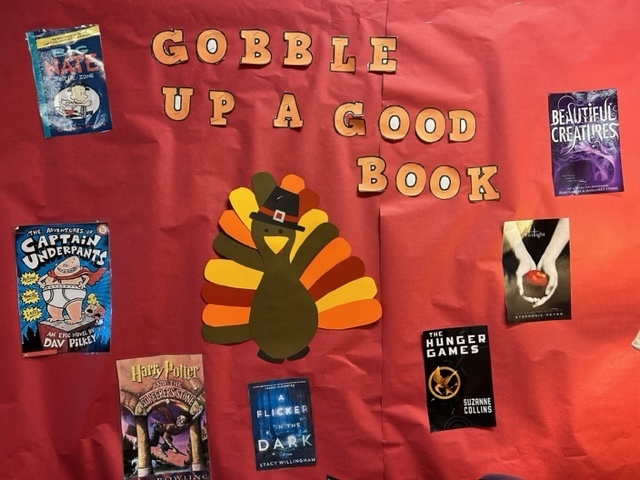 Good luck to PC football today as they take on Tolono Unity in the Quarterfinals at 2 PM today at PC! Let's Go Hawks!! #ItsAGreatDayToBeAHawk
https://youtu.be/nkmbue40IyA
PCJH Newsletter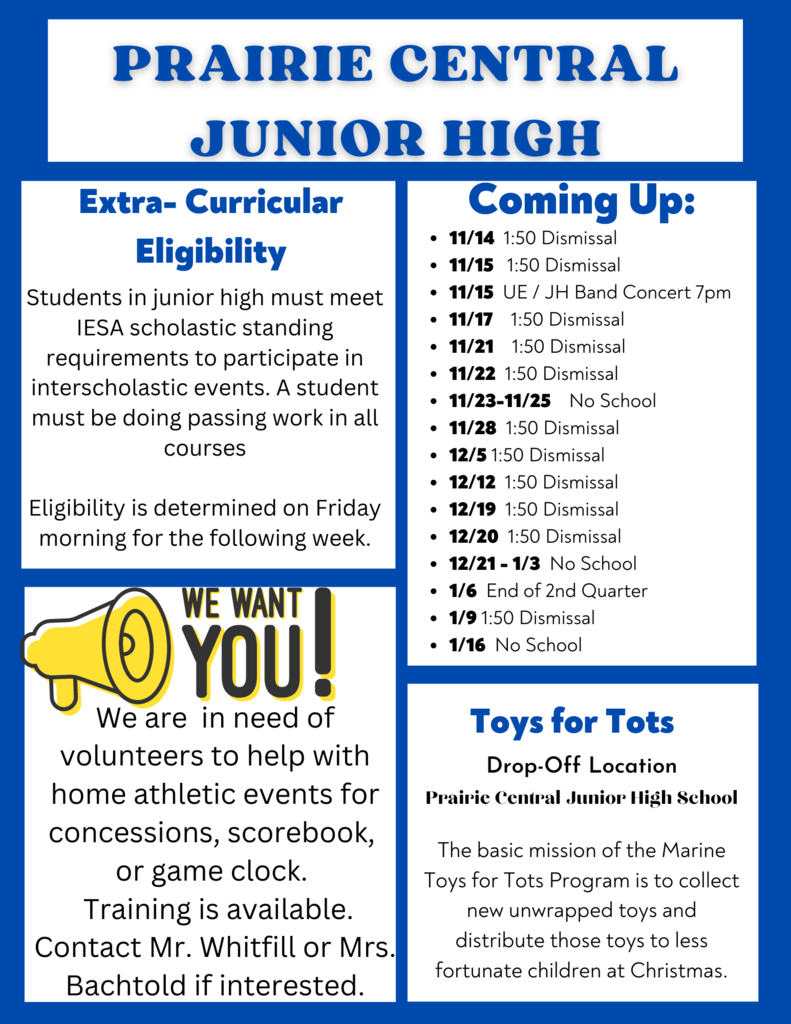 PC Elementary held an assembly this morning for Veteran's Day. "This month, our Nation honors the strength and sacrifices of the families, caregivers, and survivors of our veterans and our current service members. They may not wear uniforms, but their service is essential to our national security and the character of our Nation. We owe them a debt of gratitude that we can never fully repay."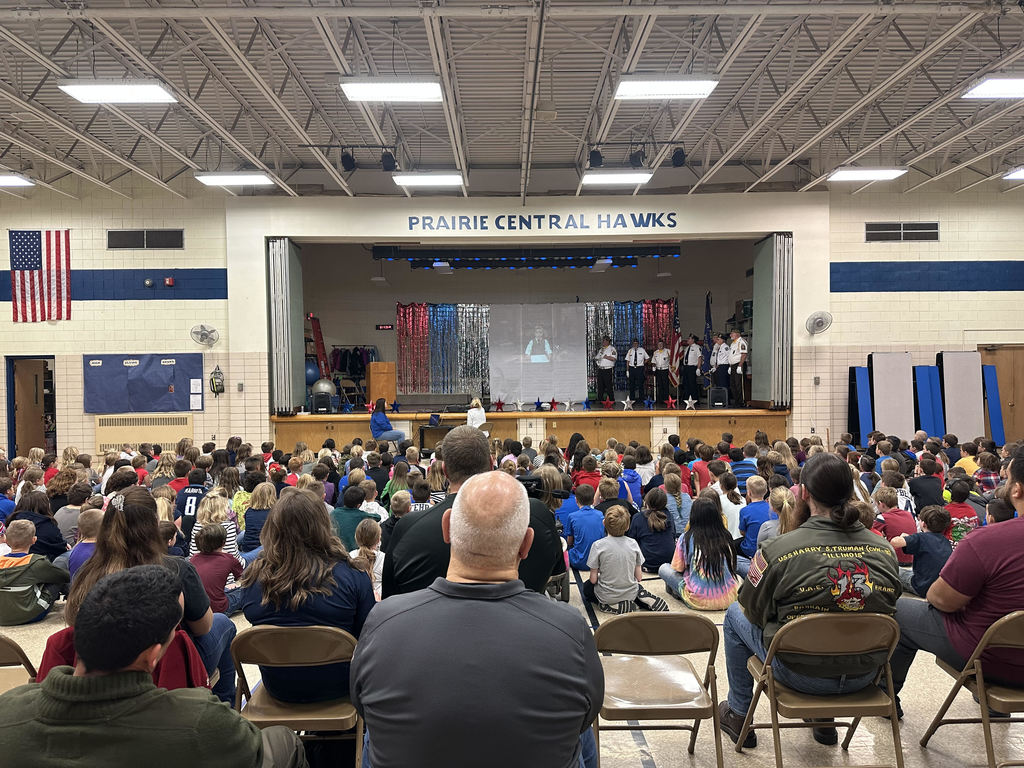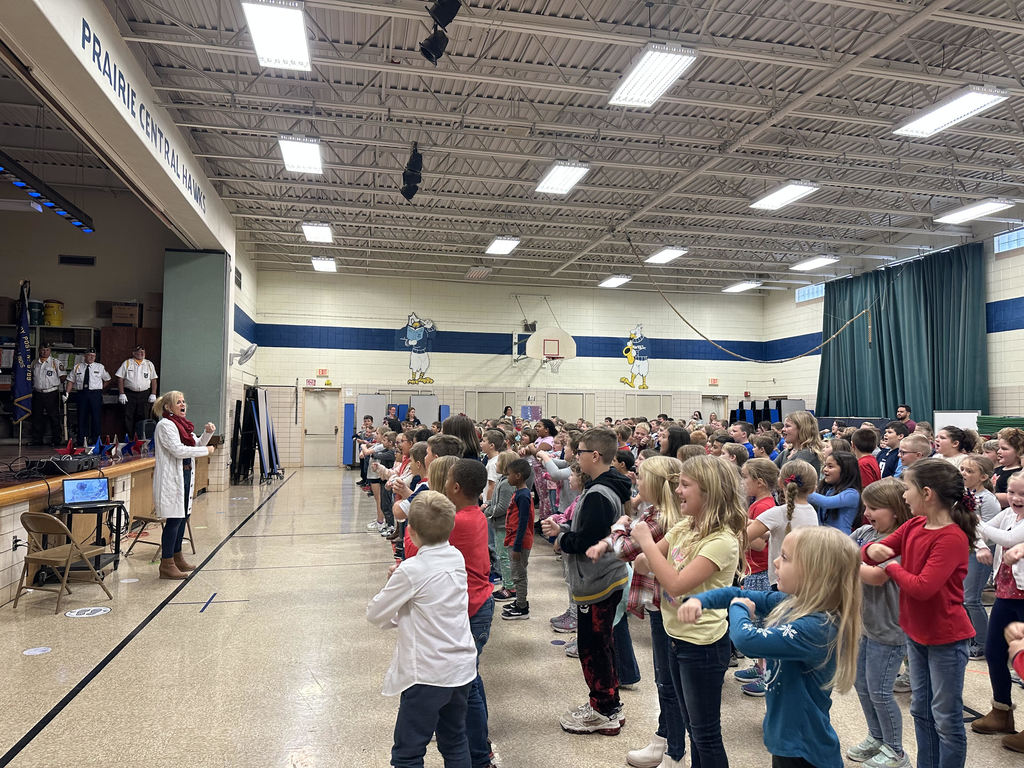 Thank you to all of our local veterans and to all of the veterans who have served our country! Feel free to join us at PCHS for our Veterans Day Ceremony today. We will have an Ice Cream Social for veterans and their families at 1:45 pm, followed by a ceremony in the gym at 2:30, which is open to the public. #ItsAGreatDayToBeAVeteran #ItsAGreatDayToBeAHawk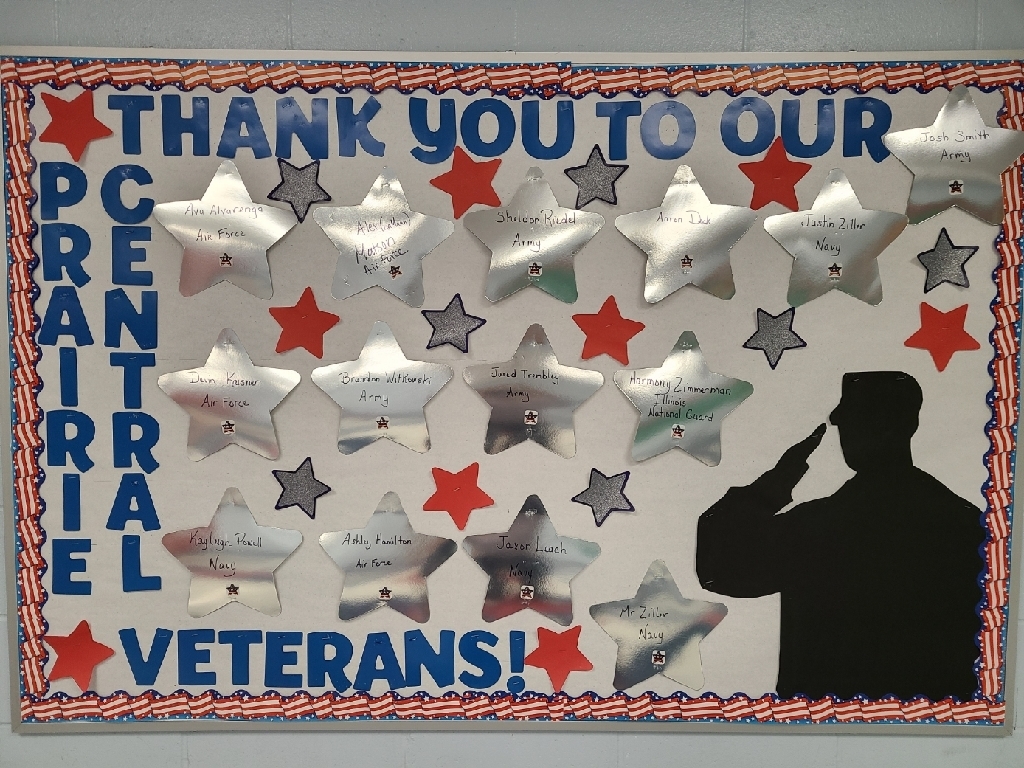 The annual PCHS Girls Basketball Turkey Tournament will take place Nov. 14-19! Admission will be $4 for adults and $3 for students and senior citizens, no passes allowed. Schedule attached. #ItsAGreatDayToBeAHawk
We are so thankful for our veterans! 💖🤍💙 Visit the PCJH library for service-related literature.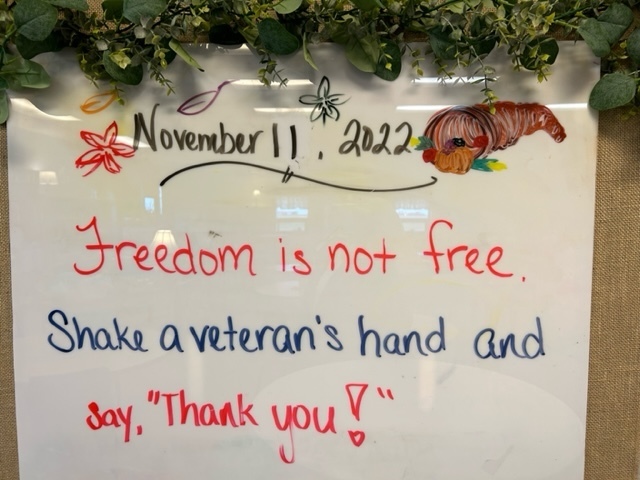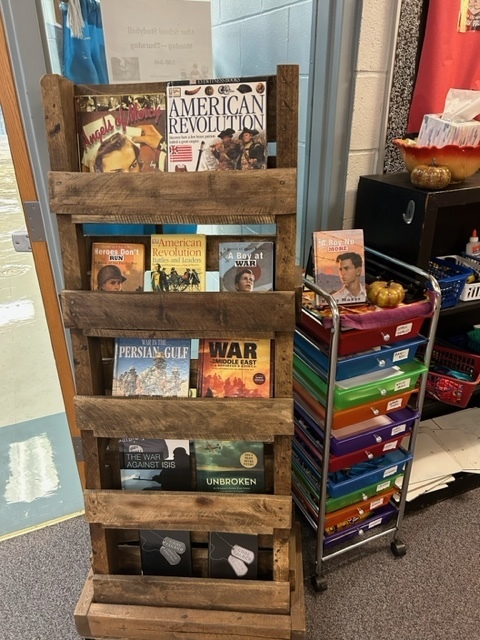 ⚛️⚛️⚛️⚛️ Students in 8th grade Physical Science are learning all about The Periodic Table and how to model the elements and their subatomic particles. Getting to draw on our desks (with chalk markers!) makes it so much more fun! ⚛️⚛️⚛️⚛️