Good luck to PC baseball Seniors, Seth Rigsby, Owen Rafferty, Ivan Miller, DJ Lewis, and Hunter Chambers! #ItsAGreatDayToBeASeniorHawk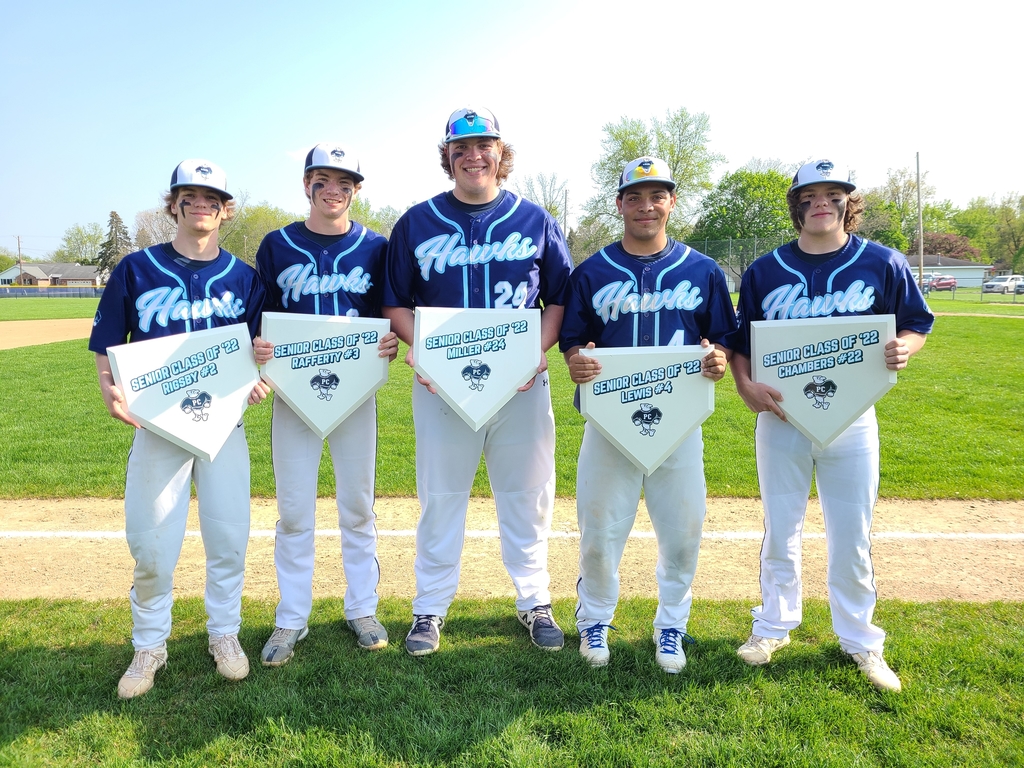 Some highlights from the PC Ice Cream Social and Pops Concert Saturday! #ItsAGreatDayToBeAHawk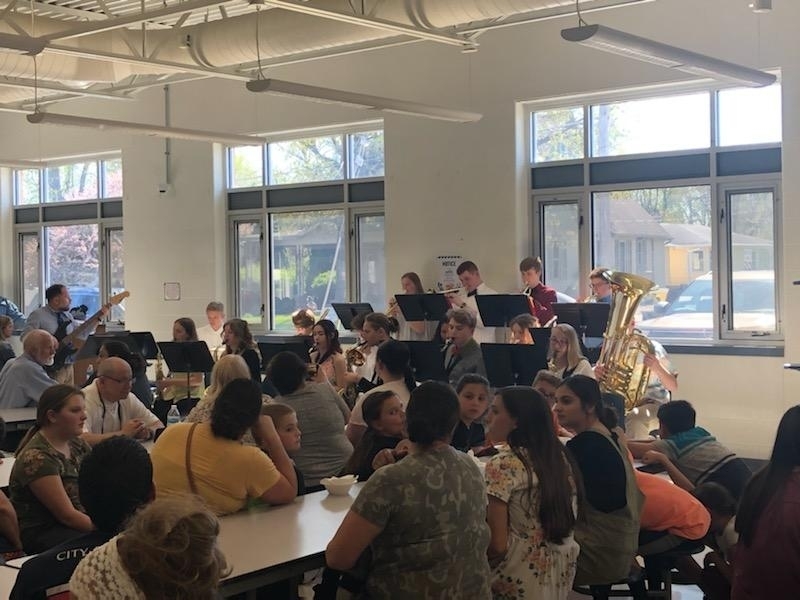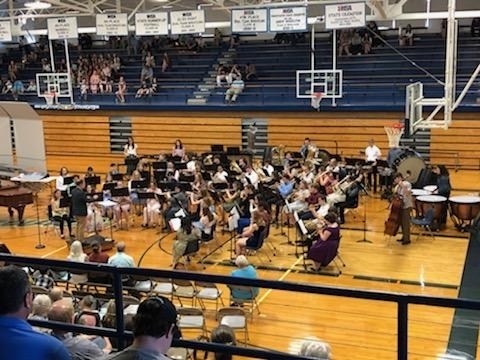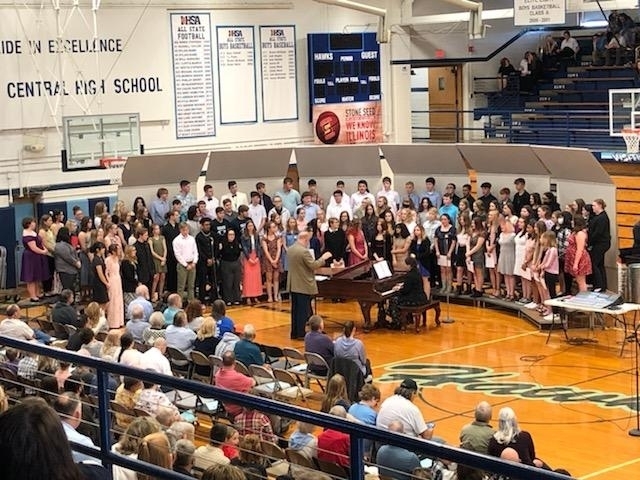 ​Preschool Letters for East and West will be coming home starting next week. Thanks for your patience as we work on getting them out as fast as we can. Thank You ~ Mrs. Fuhr
The PCHS track meet and baseball/softball games have all been CANCELED for today, Friday, May 6.
Congrats to the following PC track and field members on earning IPC All-Conference honors: Dylan Bazzell: High Jump 1st & 110 Meter High Hurdles 3rd Drew Fehr: Pole Vault 1st Isaiah Adams: Long Jump 3rd and Triple Jump 2nd Carmen Gradberg: Shot Put 3rd #ItsAGreatDayToBeAHawk
To celebrate a successful fundraiser, participating PCJH students were treated to a Day of Awesome! They enjoyed activities such as inflatable obstacle courses, virtual reality, and a wheel of prizes. #ItsAGreatDayToBeAHawk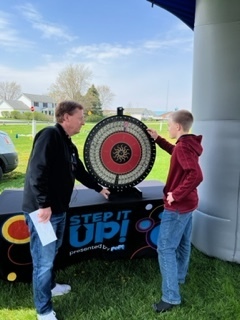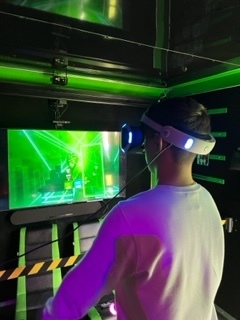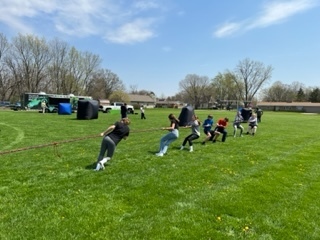 The PCHS baseball and softball games scheduled at Olympia for today, Thursday, May 5 have been CANCELED due to the inclement weather. Varsity/JV softball will play at Olympia on Monday, May 9 at 4:30 PM and varsity baseball will play at Olympia on Friday, May 13 at 4:30 PM.
PC softball will play in the IHSA Pontiac Regional, but the first game will be played at Prairie Central High School. See details below. Good luck Hawks! #ItsAGreatDayToBeAHawk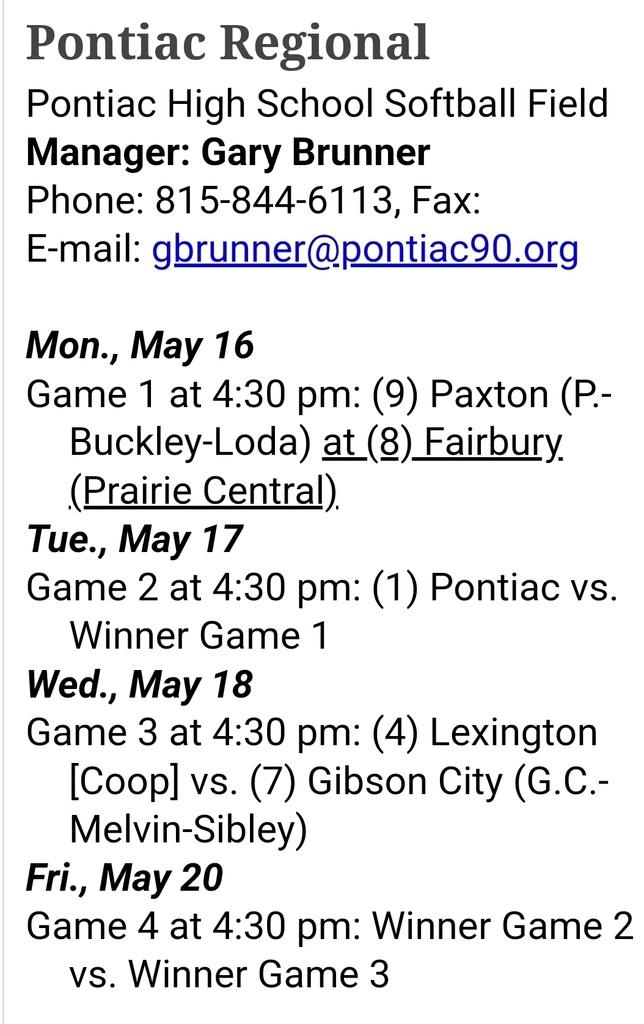 PCHS baseball will play in the IHSA Regional at Eureka. See below for details. Good luck Hawks! #ItsAGreatDayToBeAHawk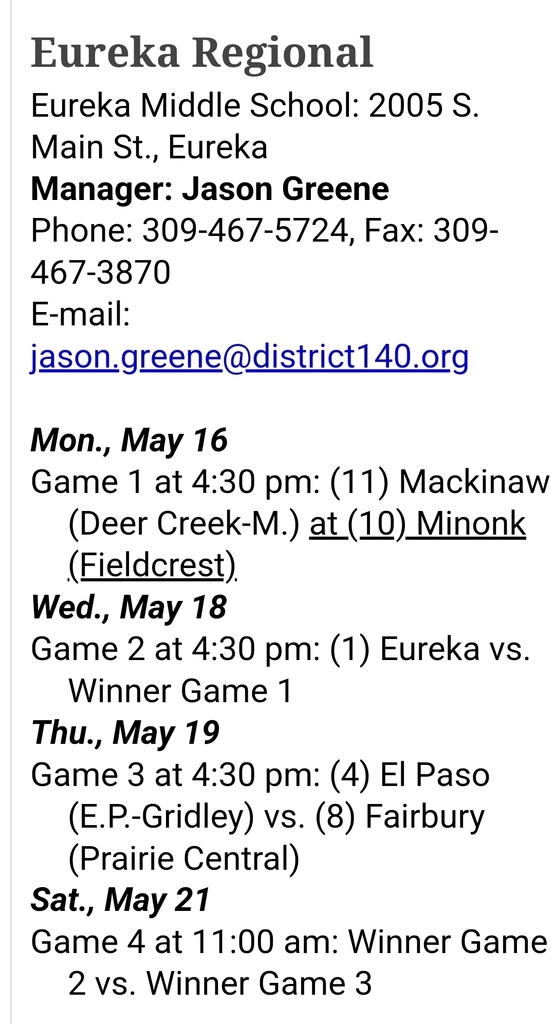 Congratulations to PCHS April Athletes of the Month, Owen Rafferty and Lauren Hoselton! #ItsAGreatDayToBeAHawk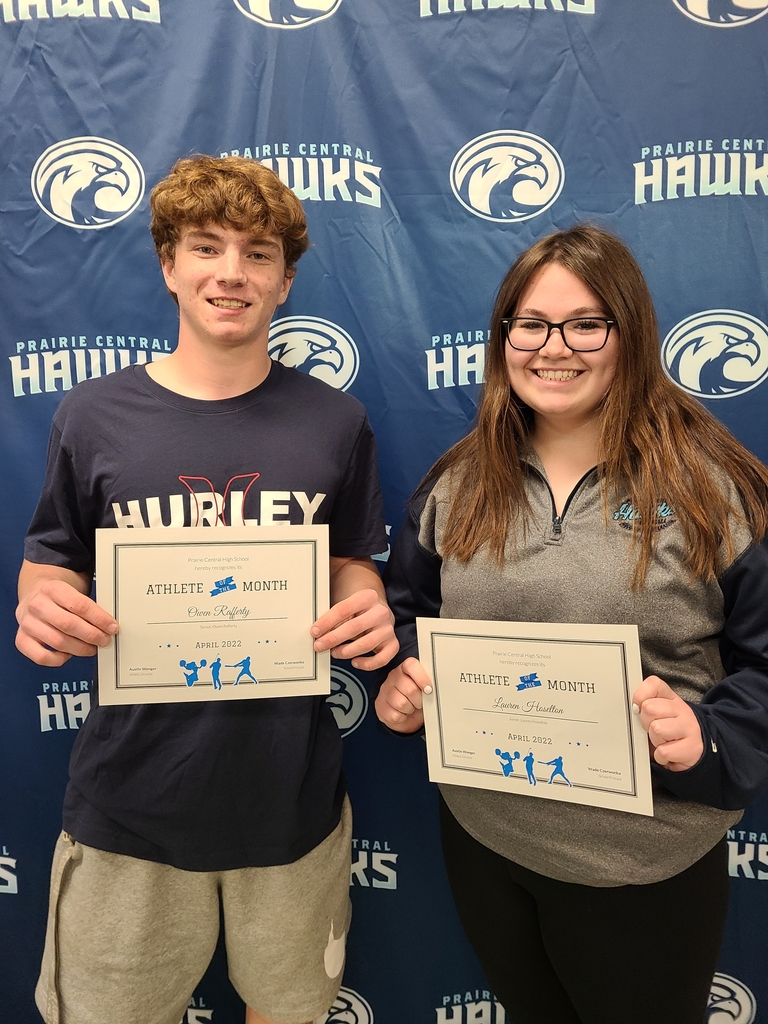 Due to the rain, today's PC Varsity/JV Softball game will be played at Lincoln Junior High, where they have a turf field. No metal cleats allowed. The address is 208 Broadway St, Lincoln, IL 62656. Start time is still 4:30 PM. Go Hawks!

Congratulations to the PCJH track team at their conference track meet! 7th grade boys placed 3rd as a team, 8th grade boys placed 2nd as a team, and the 7th grade girls placed 1st as a team. We also had a few individual champions. Griffin T. in the 800 & 1600 Tagen F. in Hurdles Hannah S. in hurdles 8th grade boys 4x100 relay (Tagen F., Presley B, Dalton S., & Zach B.) 7th grade girls 4x100 relay (Hannah S, Anna , Maya G., & Kiley S.) 7th grade girls 4x400 relay (Anna, Lexi D, Hanna S, & Kiley S.)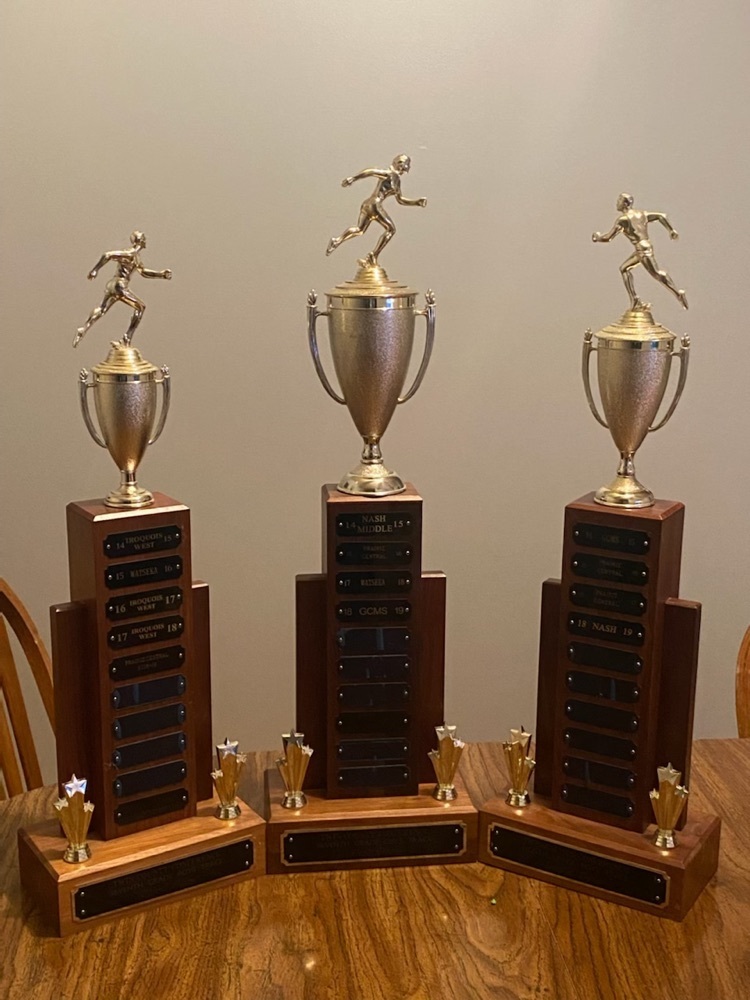 Calling all future Kindergarteners! Prairie Central will be holding Kindergarten screenings on Friday, June 3rd at the First Baptist Church in Fairbury! This is only for students who did not attend our district preschool program. Here is the link to the sign up!
https://www.signupgenius.com/go/4090a48a8ae2aa6ff2-kindergarten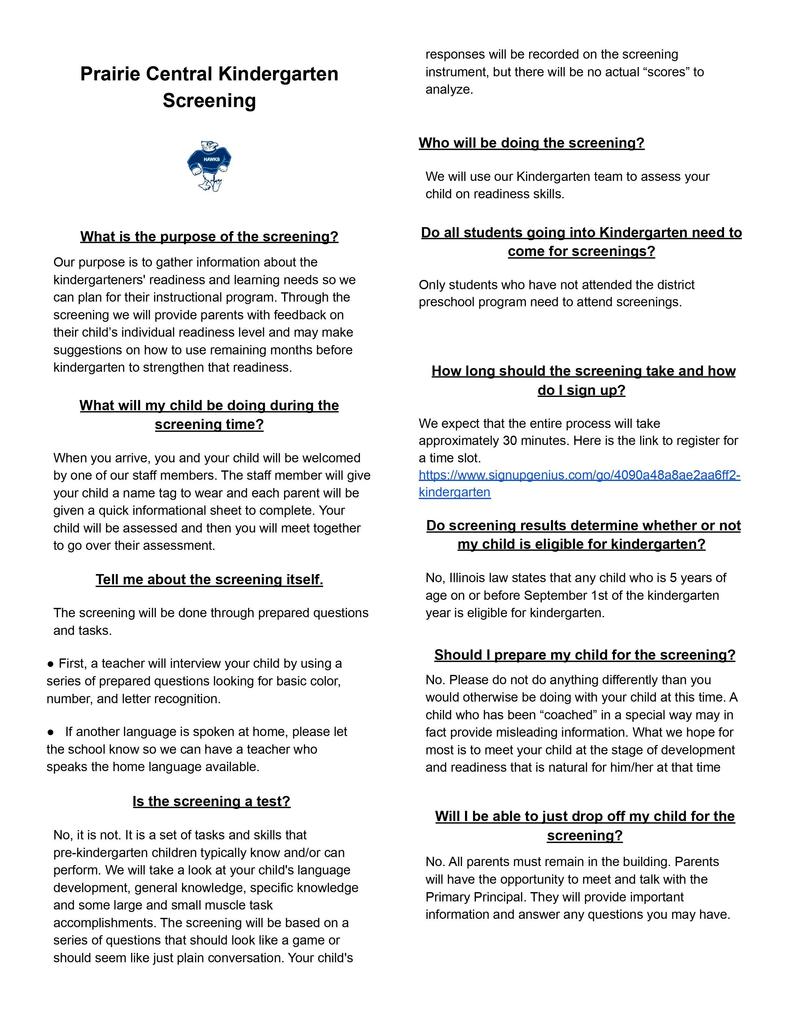 The PCHS varsity baseball and varsity/jv softball games scheduled at Pontiac for today, Thursday, April 28, will still be played. However, the JV baseball game scheduled for today at Prairie Central has been CANCELED due to the wet field conditions.
Congratulations to PCHS Students of the Month, Jordan Rayburn, Thomas Zimmerman, June Williams, and Kari Leman! #ItsAGreatDayToBeAHawk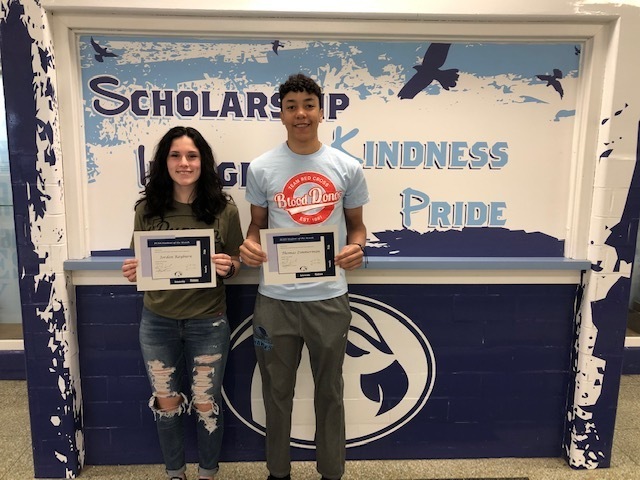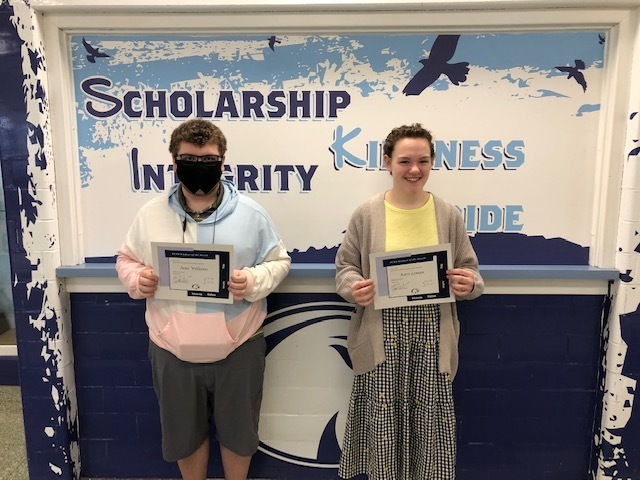 Congratulations to Rotary Student of the Month, Cole Zimmerman! #ItsAGreatDayToBeAHawk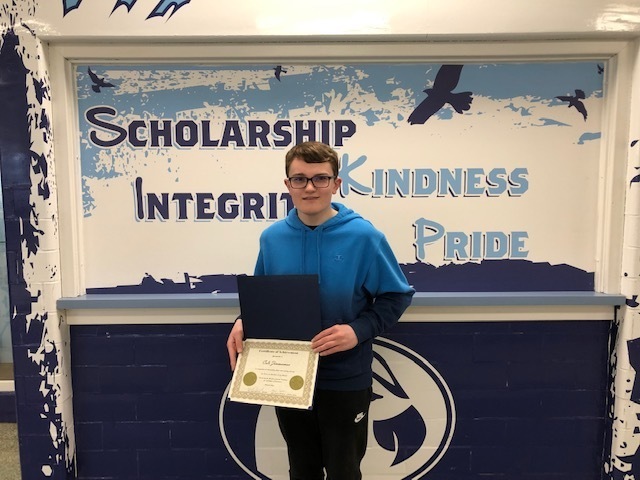 Today's JV baseball game at Ottawa Marquette has been CANCELED due to Ottawa needing to reschedule.
Lil Hawks Wrestling Clinic starts tonight, 5:30-6:30 in the wrestling room/small gym at PCHS. Enter door B on 7th St. Don't forget your registration/waiver form, students will not be able to participate without it. Wear athletic clothing and preferably bring wrestling shoes. No sleeveless shirts, and no street shoes on the mat. Personal water bottle recommended. Email Scott Ziller,
sziller@prairiecentral.org
, with any questions.
The PCHS varsity baseball team will play Bismarck-Henning-Rossville-Alvin at home and varsity/JV softball will play Peoria Christian at home today, Thursday, April 1, both games start at 4:30 PM. #ItsAGreatDayToBeAHawk