Please view the attached flyer for a fundraiser at PCE!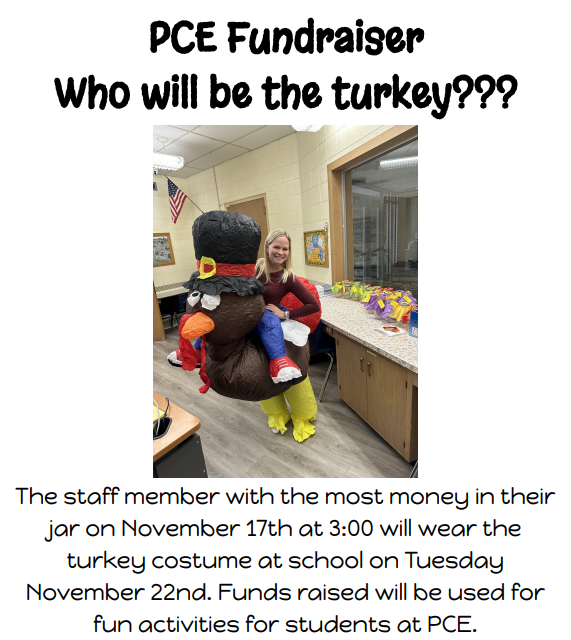 Tonight's PCJH boy's basketball game against Tri-Point has been relocated, and will be held at the high school in Cullom. The first tip-off will still be at 5:30 pm.
Congratulations to PCHS Athletes of the Month, Journey Mowery and Griffin Tredennick! #ItsAGreatDayToBeAHawk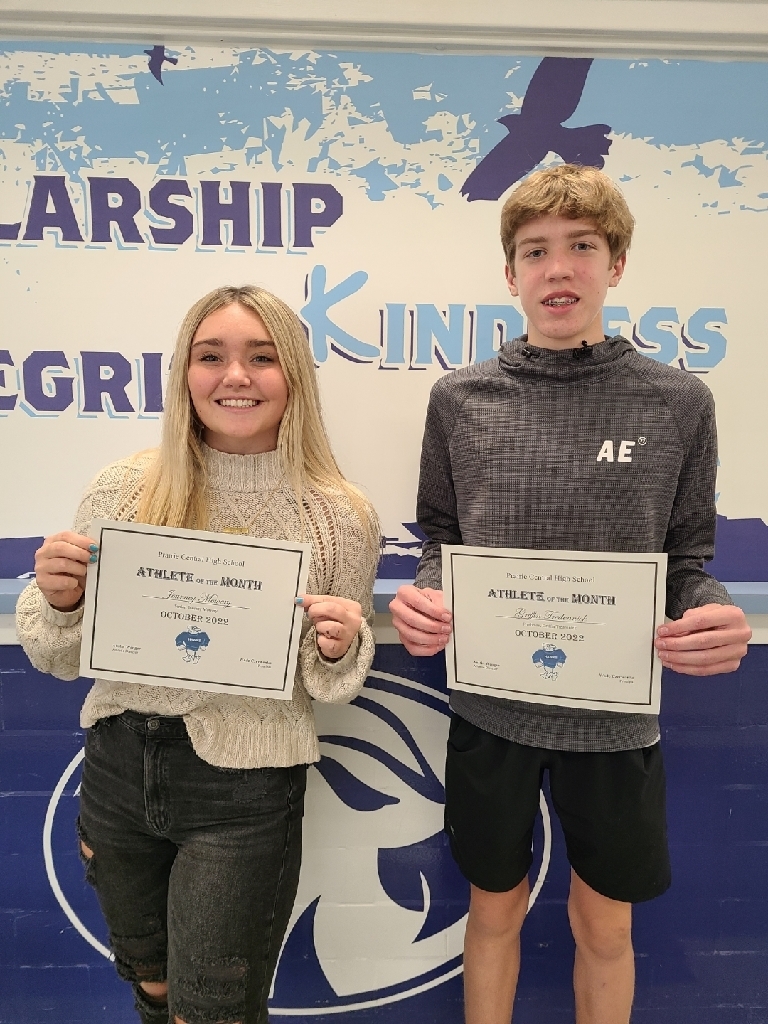 PC football will play Tolono Unity in the Quarterfinal playoff game at Prairie Central High School on Saturday, November 12 at 2 PM. Gates will open for general public admission at 12:30 PM. IHSA Admission prices will be $7/person through GoFan Digital Ticketing or $8/person cash. No passes allowed. Go Hawks! #ItsAGreatDayToBeAHawk
Admission will be $6 for today's PC football playoff game at Roxana High School at 2 PM. The game will also be live streamed by Fairbury News Facebook Live. Thanks to the mom's for providing a delicious team breakfast! Go Hawks!! #ItsAGreatDayToBeAHawk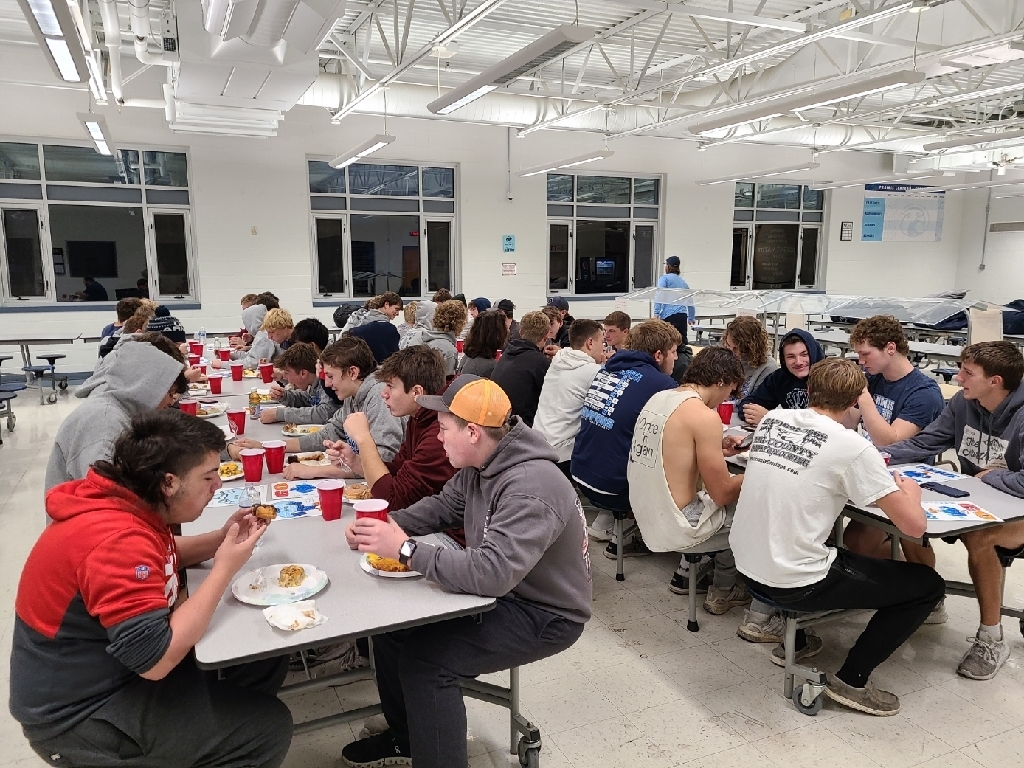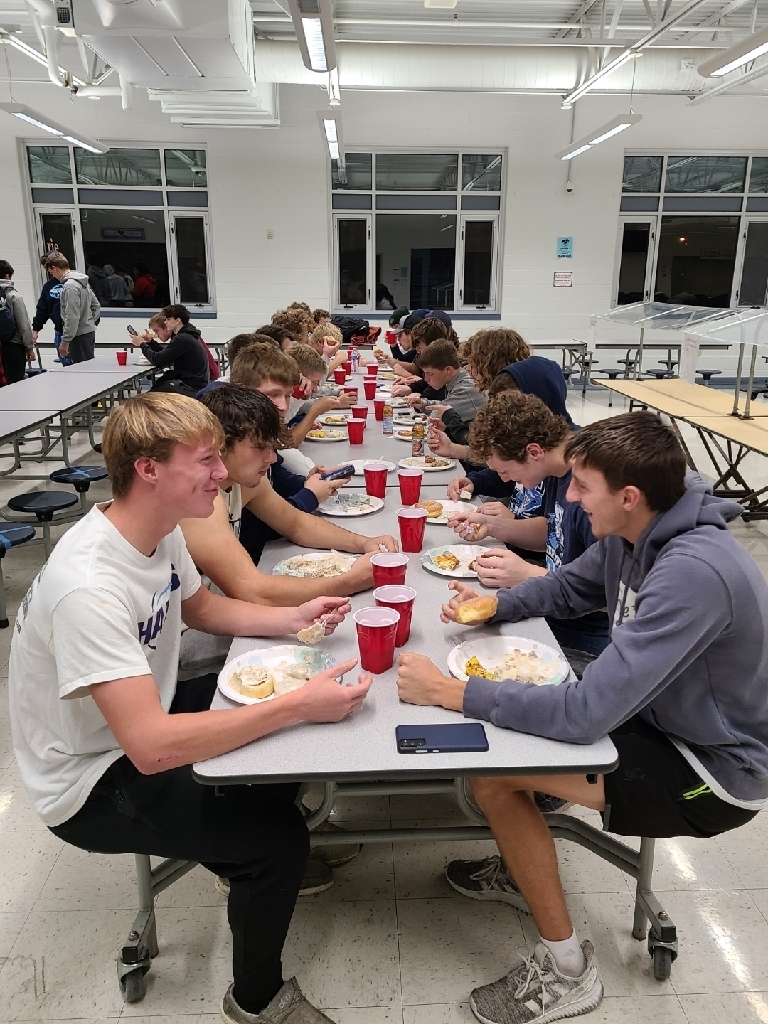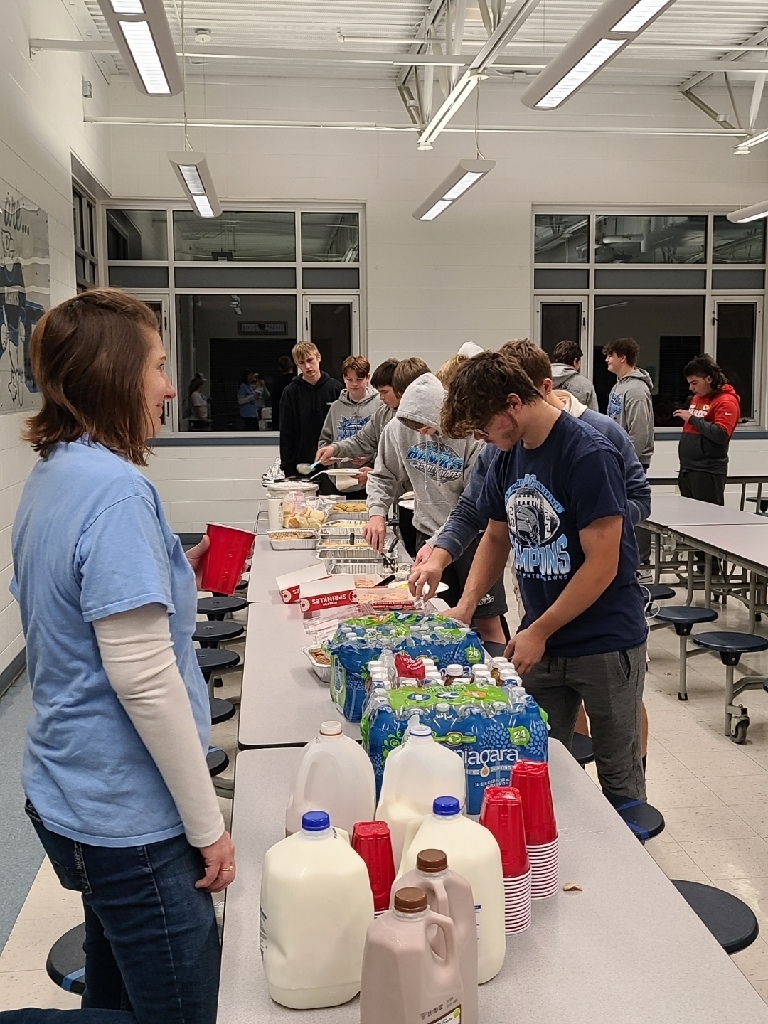 Students and staff in the junior high held a mock election today, with contests for U.S. Representative and Senator as well as state-wide contests in the executive and legislative branches. Mrs. Bazzell, Mr. Grant, and Mrs. Kratochvil served as election judges. After students and staff voted, they were given their "I voted" stickers to display proudly. Who will win? We'll find out our results on Monday, just in time to compare them to the official results after the polls close on Tuesday evening.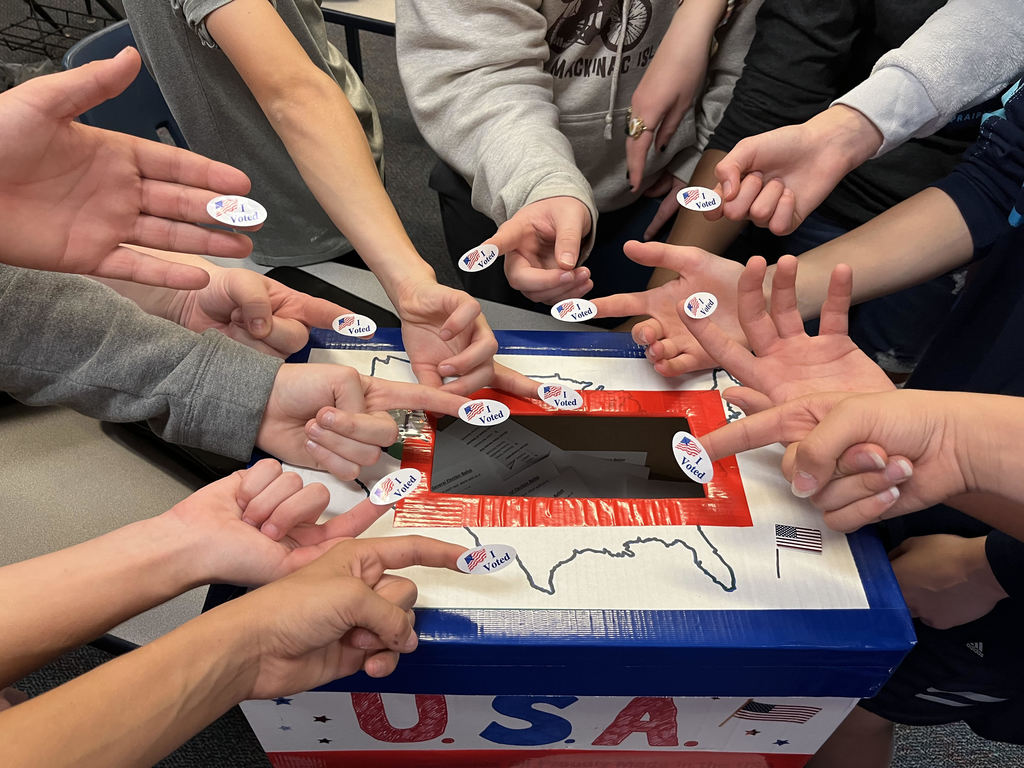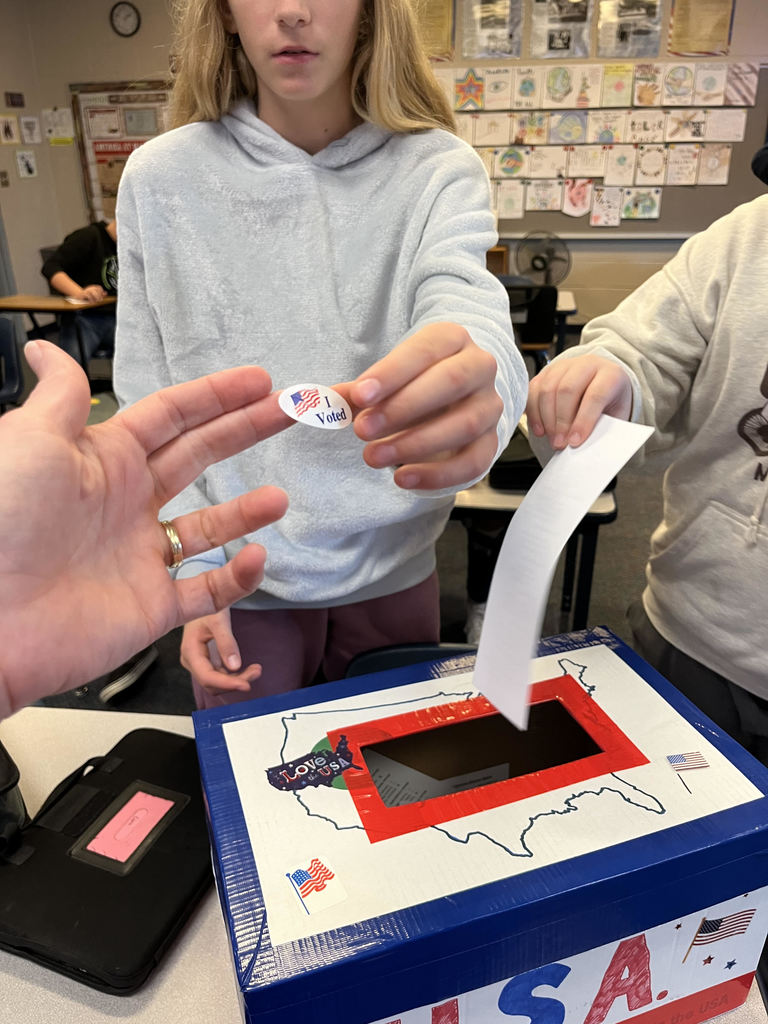 PC Elementary will have an assembly on Friday November 11th at 9:00 to honor veterans. If you plan on attending, please bring a photo ID.
Seventh Graders played a fluency game for adding/subtracting integers. Each team had to answer questions to earn the game pieces. After receiving their pieces each team had to create a pyramid with cups without using their hands. It was fun!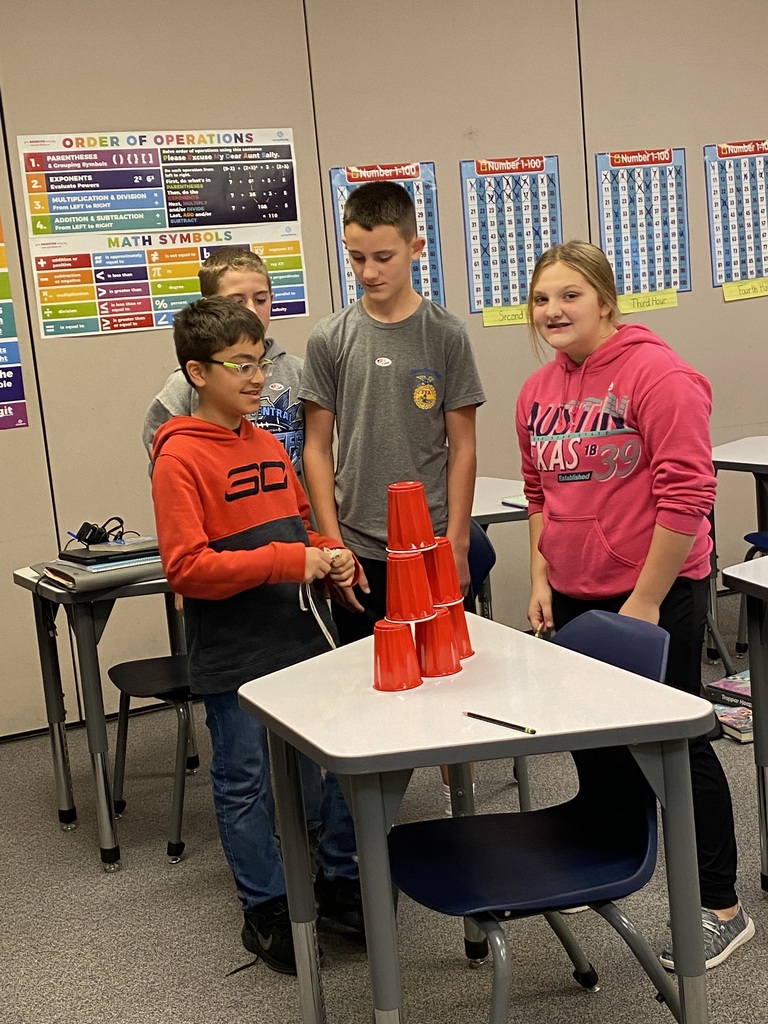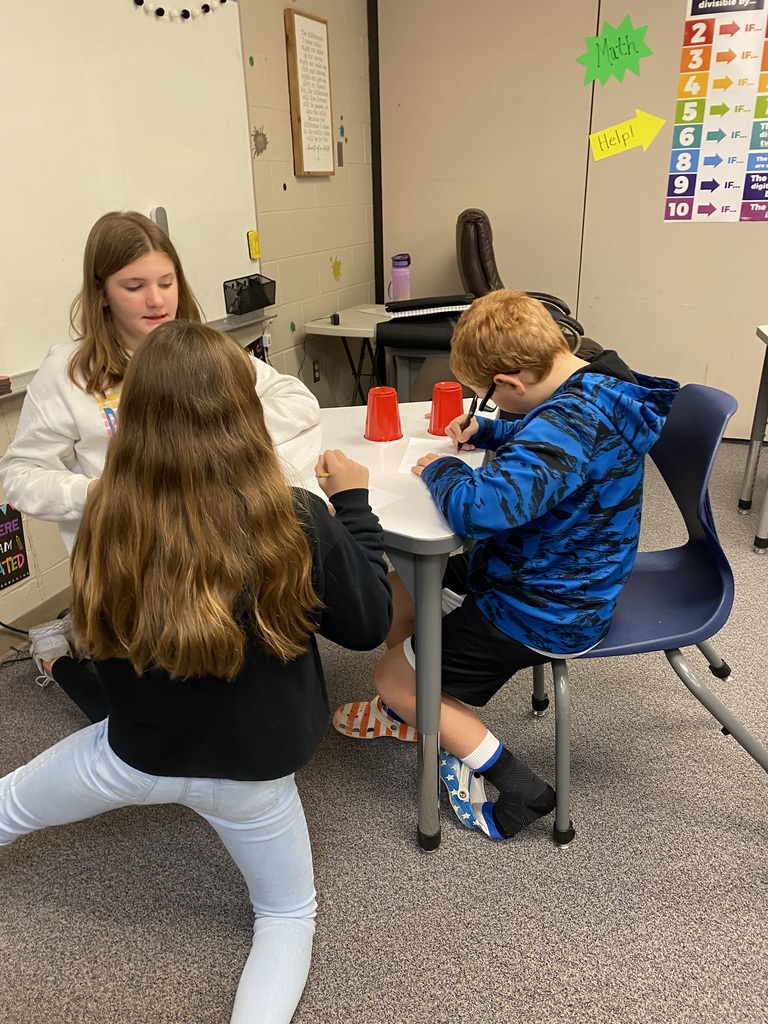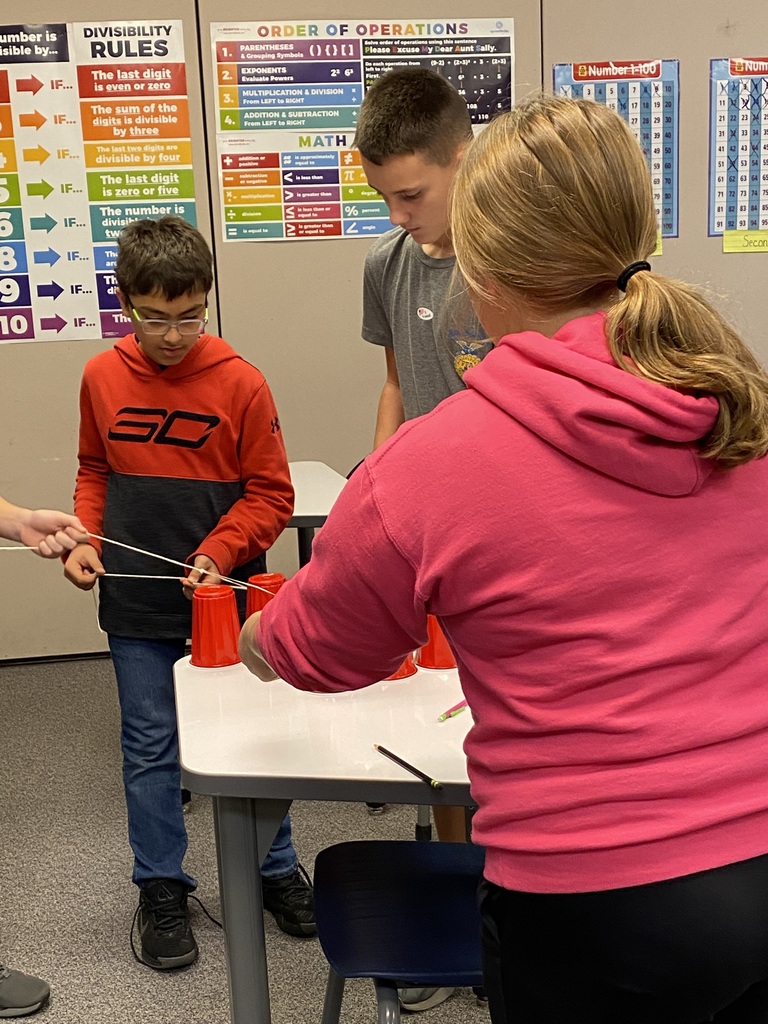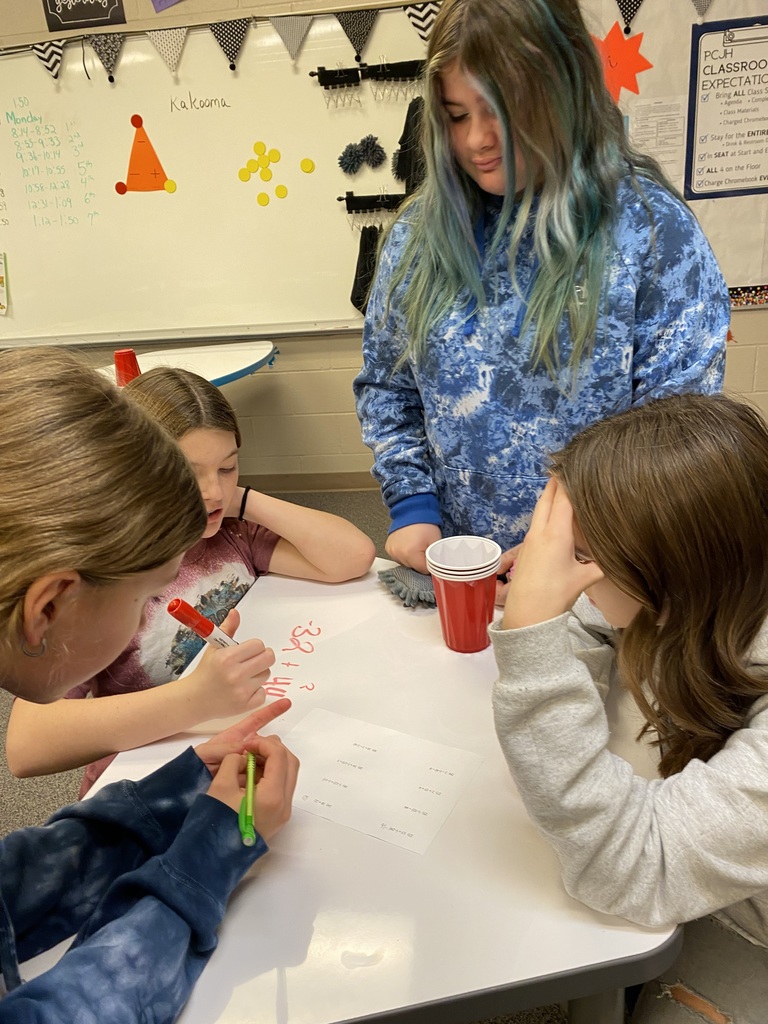 Fore! PCUE students created a 74-hole miniature golf course. They used their STEAM knowledge along with peer collaboration, critical thinking and problem solving skills to create this amazing challenge. Way to go! Par 296 for you golf fans out there!
https://www.youtube.com/watch?v=uIWkVz_hyLg&t=59s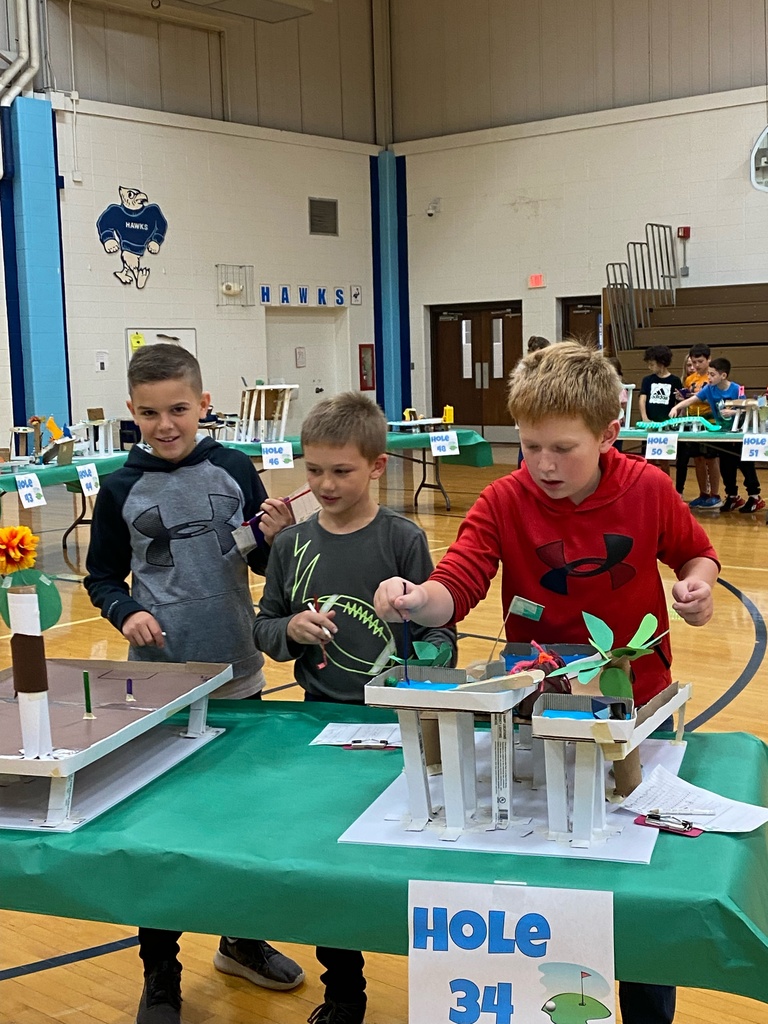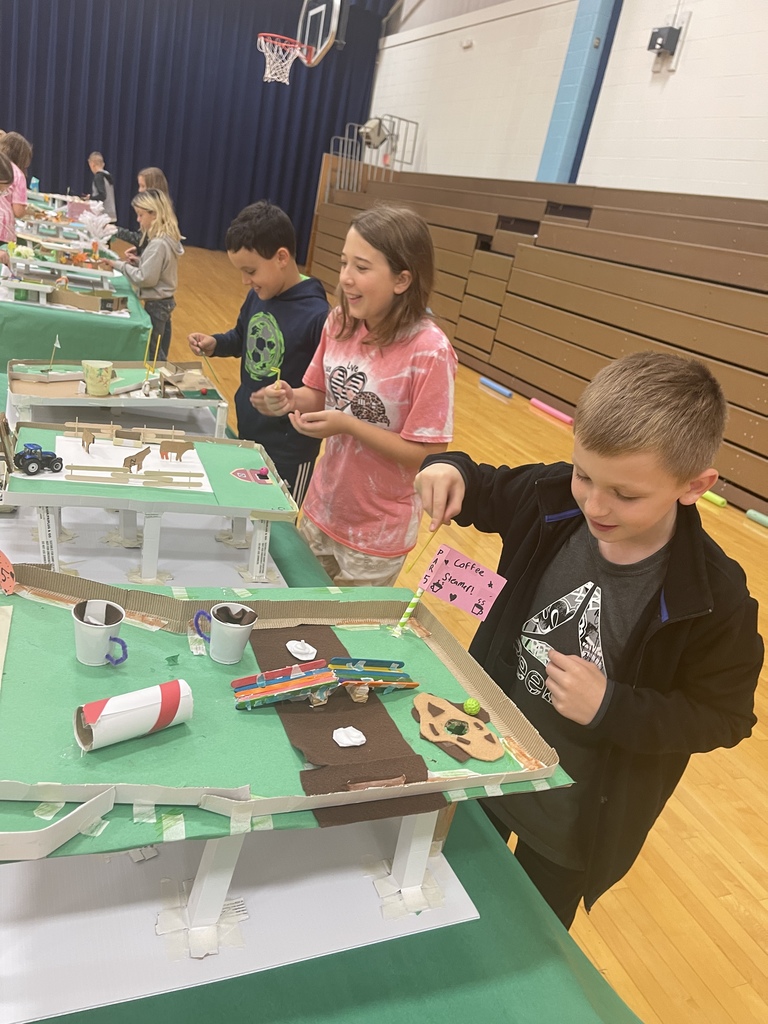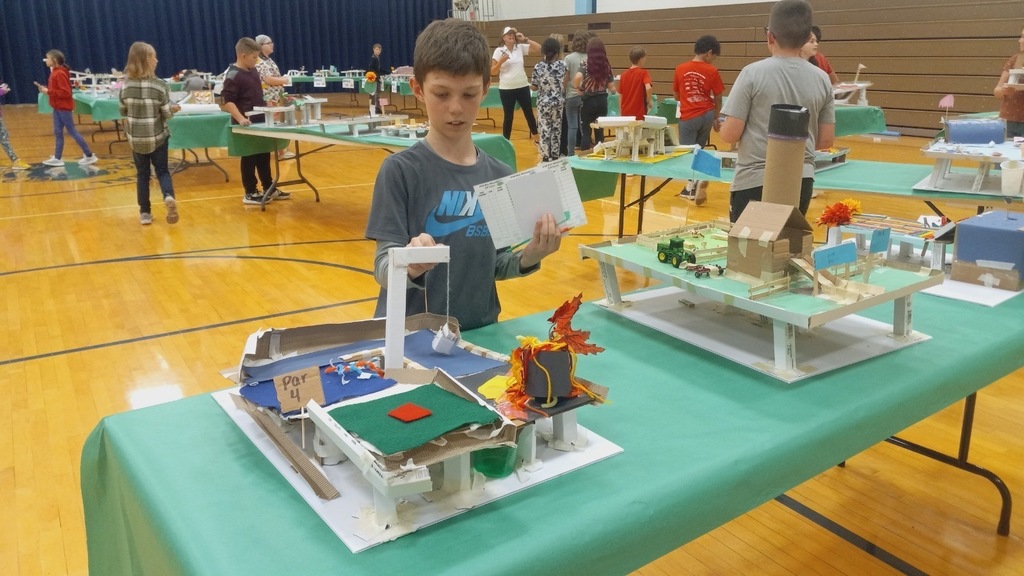 Senior citizens of the community, mark your calendars for the PCHS Senior Citizens Thanksgiving Dinner on Thursday, November 17th at 1:00 PM! Details attached. #ItsAGreatDayToBeAHawk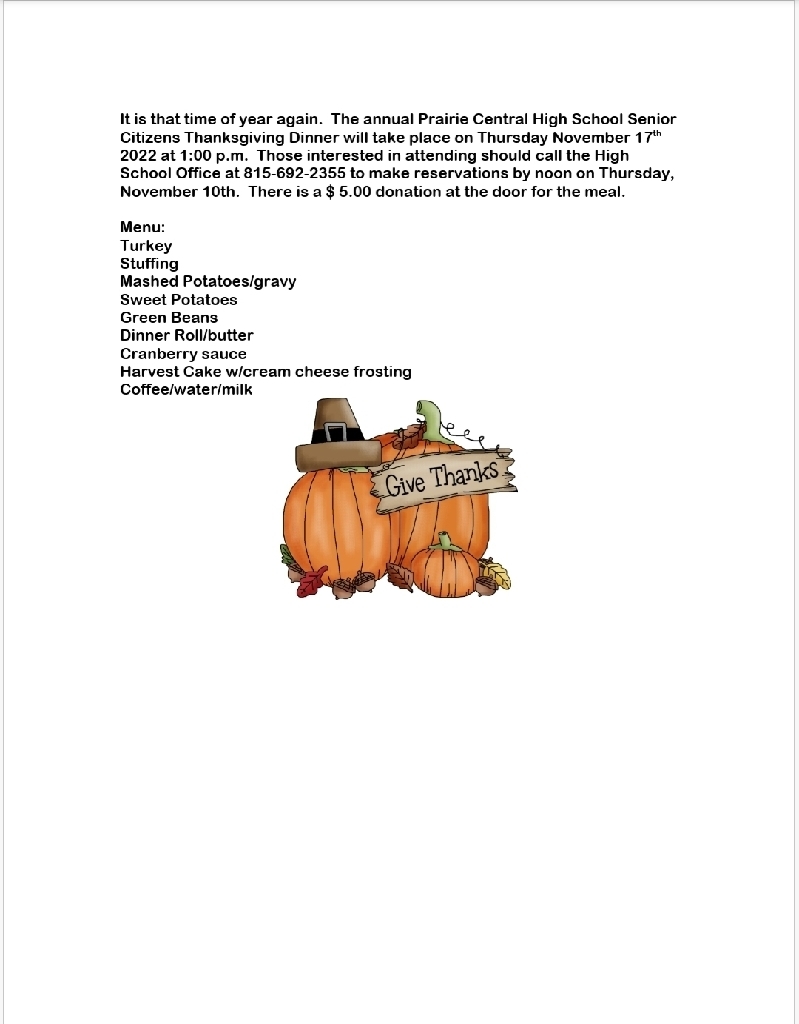 Clay Pinkham, who teaches 7th grade science, was nominated by his colleagues for the Crystal Apple Award. This award, sponsored by Horace Mann, recognizes teachers for their outstanding work.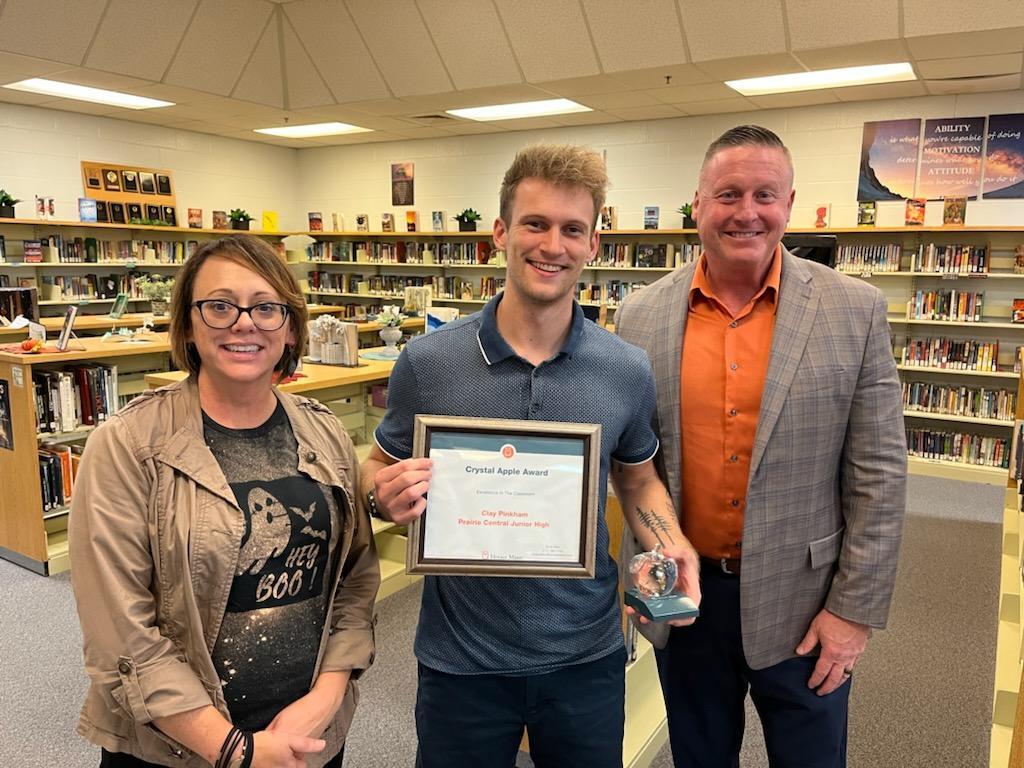 PCJH PE students participated in a simulation last week to feel the effects smoking cigarettes or vaping could have. First students determined their resting heart rate. We did a short workout of walking for 1 minute, jumping jacks for 1 minute, sit ups for 1 minute, and jogging in place for 30 seconds. Students were to find their heart rate again and document the change and notice how they felt. They later did the same workout but had to do their breathing through a straw. They again found their heart rate and identified how they felt this time. Some responses were shortness of breath, dry mouth, dizziness, and nauseous.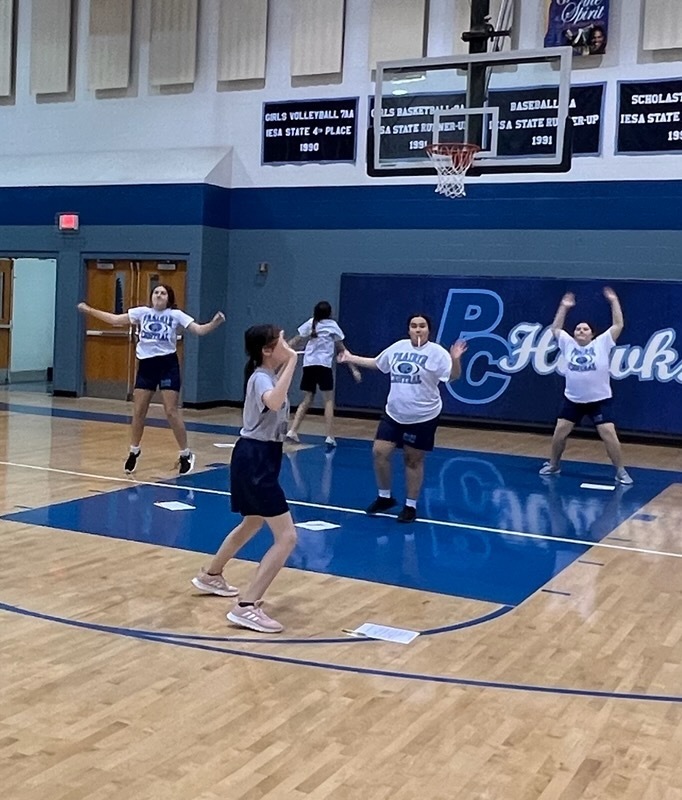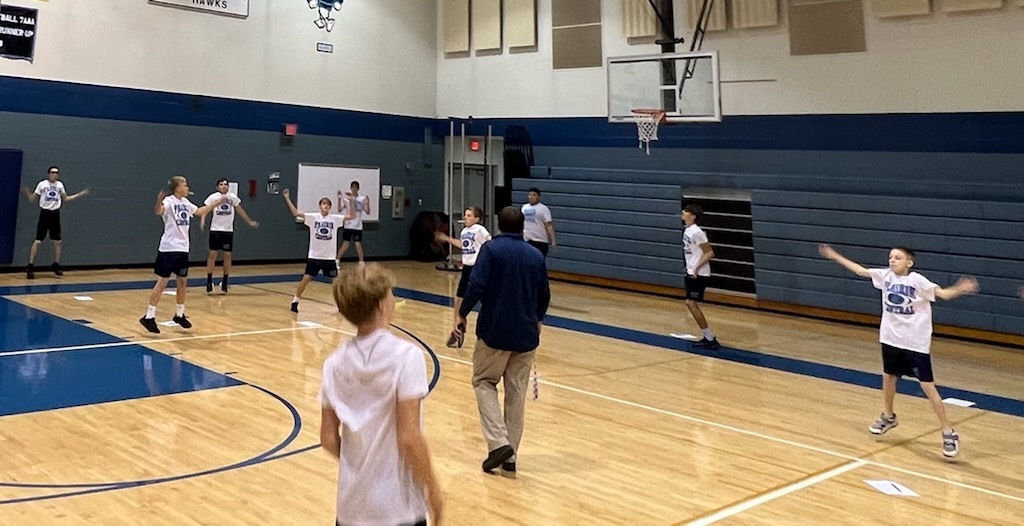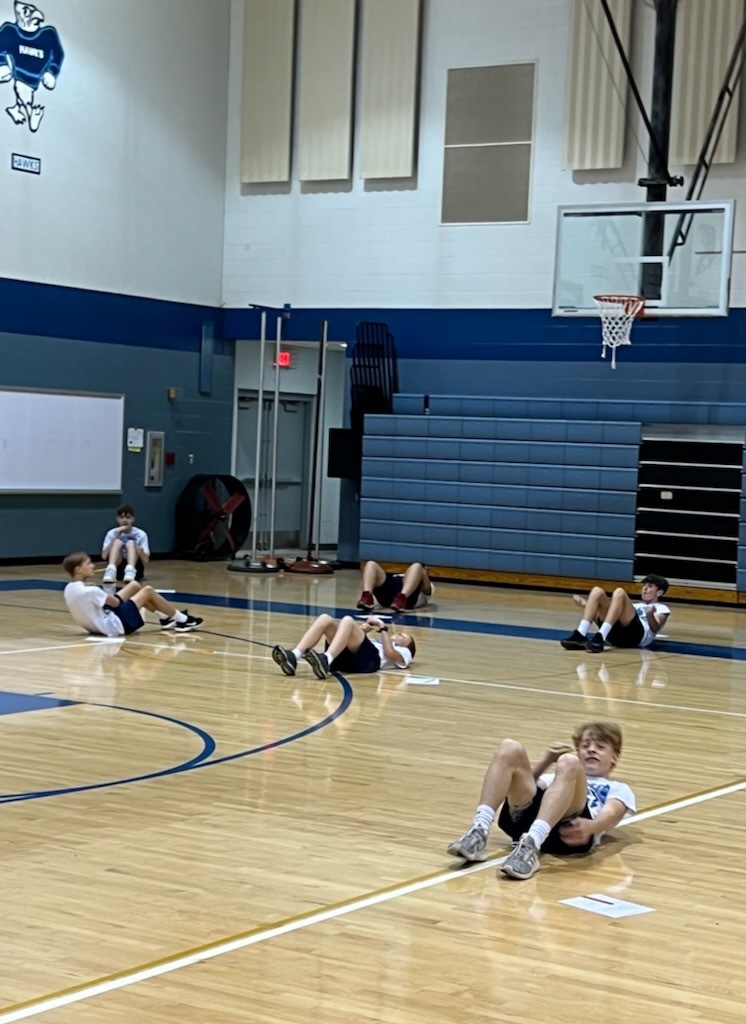 PCHS Boys Basketball will have a parent meeting Tuesday, November 1 at 5:30 PM in the high school cafeteria.
Admission for the IHSA Class 2A Volleyball Sectional being hosted at Prairie Central High School on Monday, October 31 and Wednesday, November 2 will be $6/person through GoFan Digital Ticketing or $7/person cash at the gate.
PCHS Wrestling is holding their preseason parent meeting on Tuesday, Nov. 1st @ 6pm in the HS library. We'll discuss expectations, hand out monthly schedules, and sign up for times to work concessions at our home meets / tournaments.
If anyone is interested in being the announcer for tonight's Sectional Volleyball match at PCHS, please contact Athletic Director, Austin Wenger,
awenger@prairiecentral.org
. First game starts at 6 PM. #ItsAGreatDayToBeAHawk
PC football will play at Roxana High School on Saturday, November 5th at 2 PM for Round 2 IHSA Playoffs! Road trip, let's go Hawk fans!!! #ItsAGreatDayToBeAHawk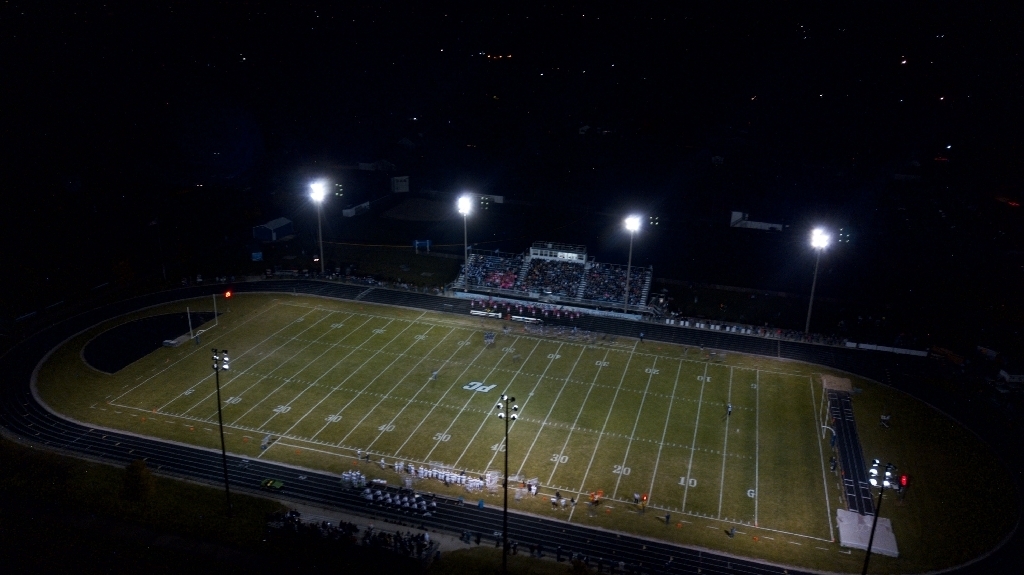 Congratulations to all of our amazing FFA students, staff, sponsors, and parents on another successful showing at FFA Nationals!!! And a special thanks to Kilgus Farmstead for hosting the celebatory reception today! #ItsAGreatDayToBeAHawk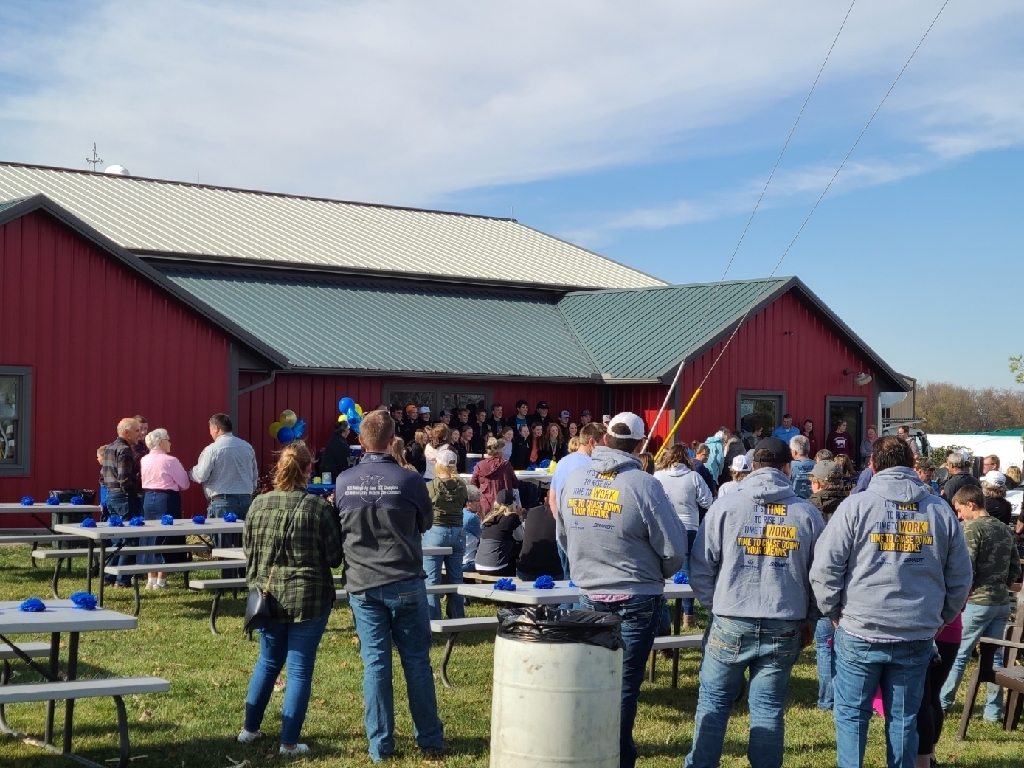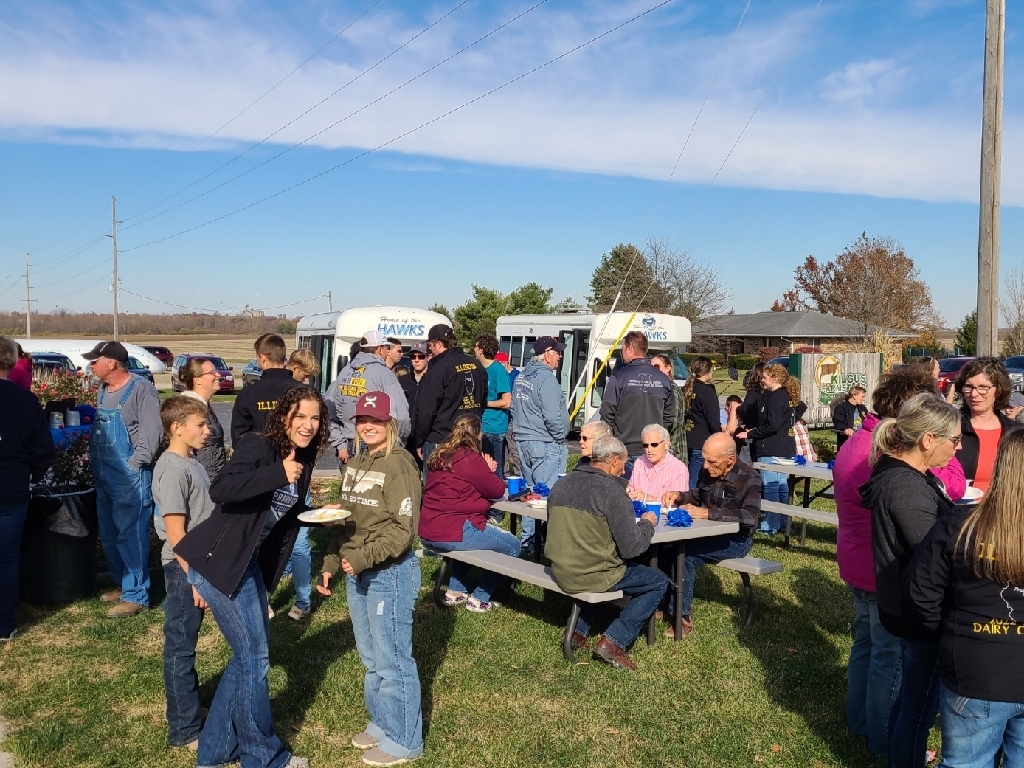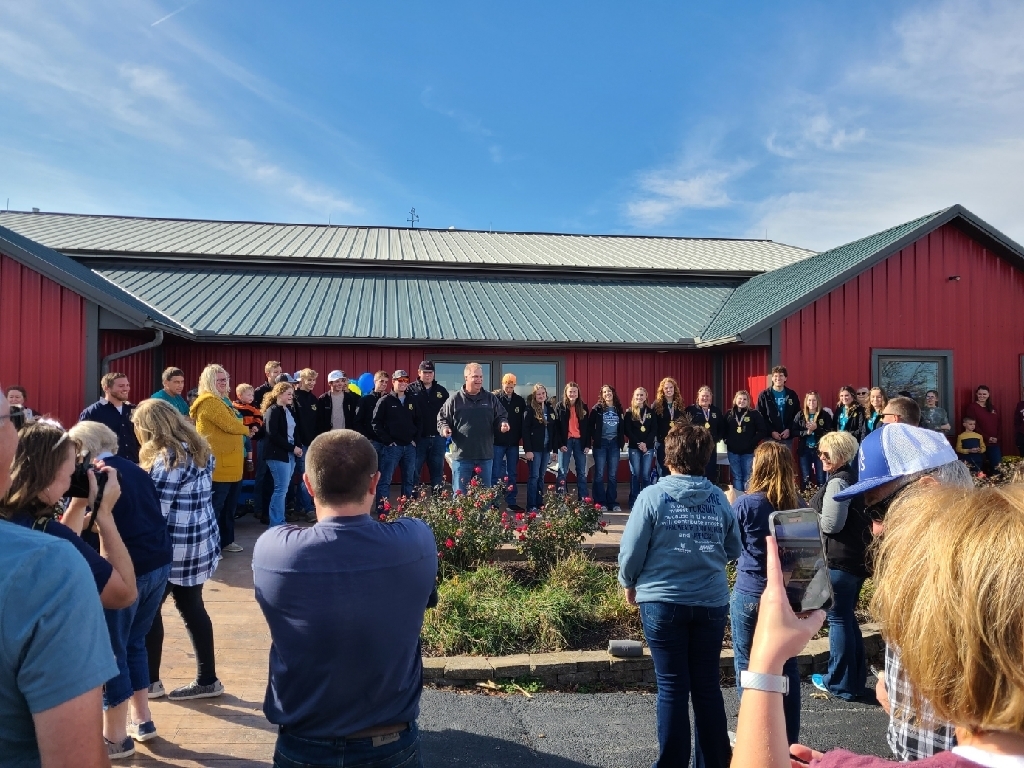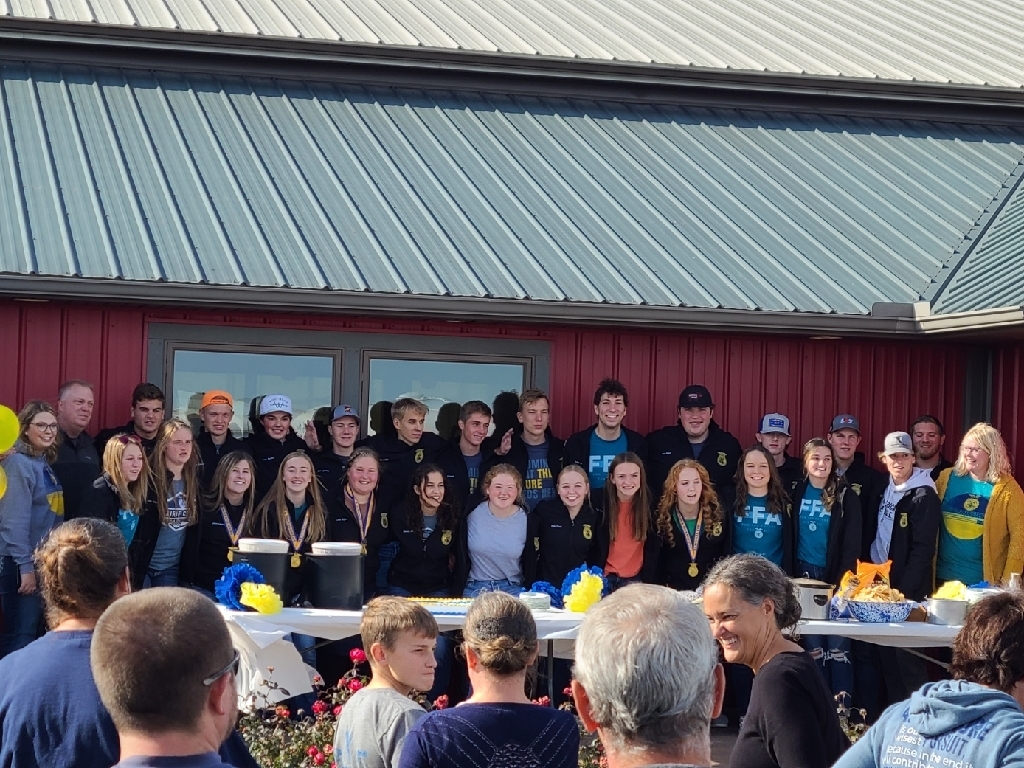 Congratulations to Prairie Central FFA National Champions Grace Lemenager, Hannah Miller, Ellie Ellis, and Carla Kilgus!! #ItsAGreatDayToBeAHawk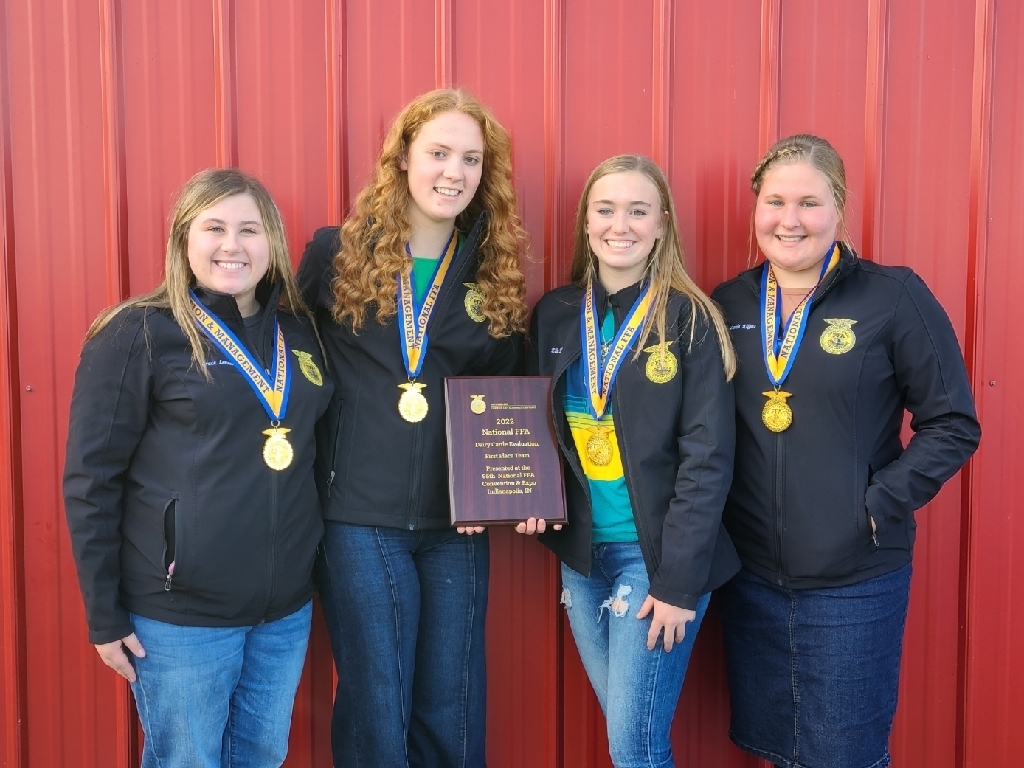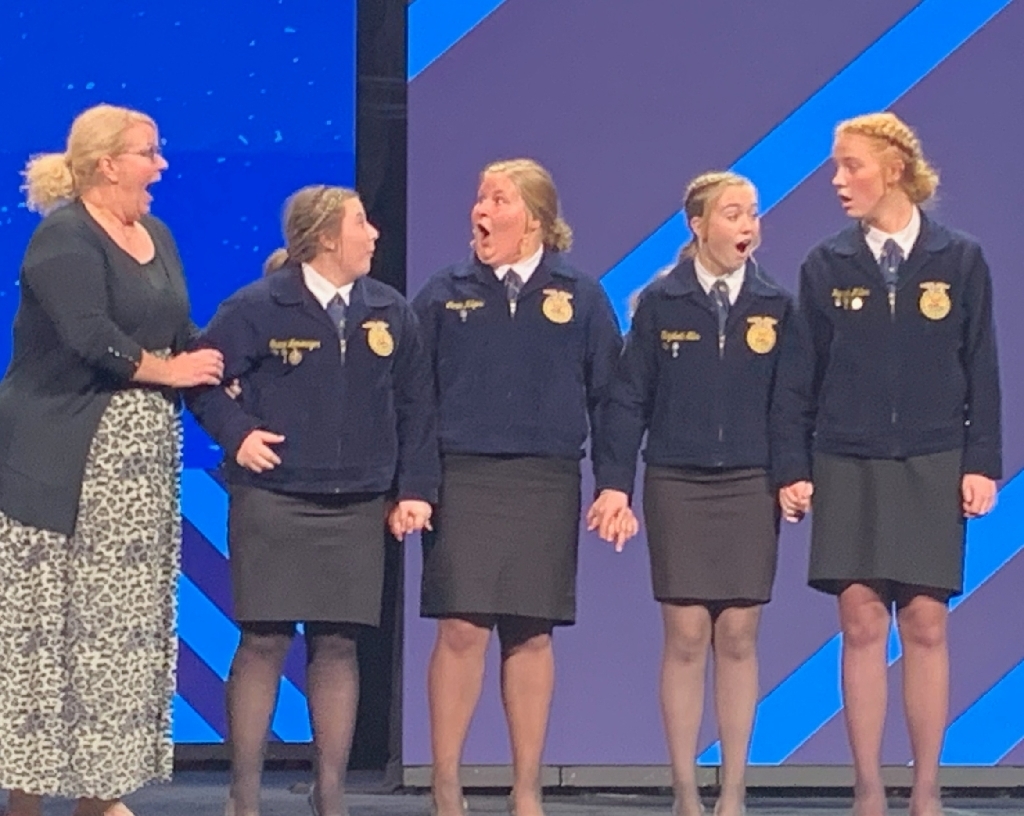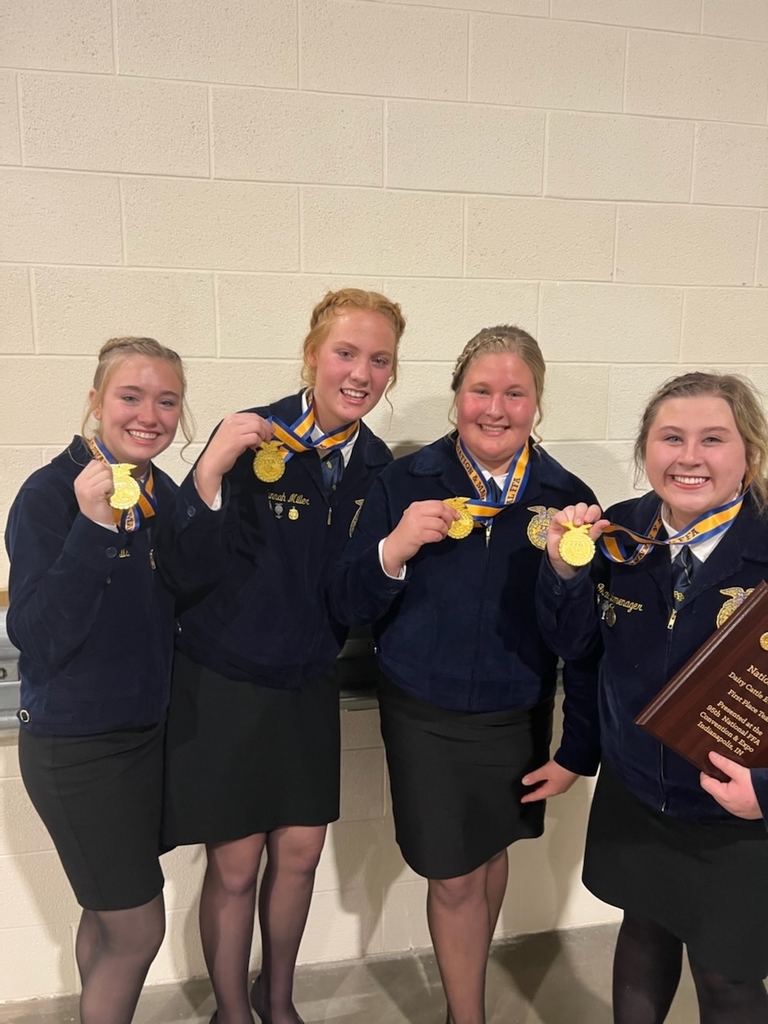 Join us in welcoming the NATIONAL FFA winning teams back to Hawk Country!!! At 1:30, We will be escorted north on 47 and headed to downtown Fairbury and out to Kilgus Farmstead for a reception. Meet us along 47 or 24 to honk and wave and/or come out to Kilgus Farmstead at 1:45 celebrate their success!! 🙌🏻🎉🏅🐔🐄🚜🥩📈🥛💙💛