The Jr. High Boys Basketball game at home vs. Eureka tonight, 1/18/22 has been canceled. It will be rescheduled next week as an 8th grade game only. Once details are finalized, the Jr. High will send out a message.

Unfortunately, due to unforeseen circumstances, we are unable to transport students to and from school tomorrow. Therefore, all Prairie Central schools will be closed tomorrow, January 14th. We will resume school on Tuesday, January 18th. The day will be treated like an emergency day, and will be made up at the end of the school year, making the last day of attendance for students Wednesday, June 1st barring any more cancellations. We apologize for the inconvenience this causes our families. Please know that we have explored every avenue to avoid this situation. All regularly scheduled after school activities will still take place. Also, students attending Flanagan and Custer Park Schools will still attend school tomorrow and will be picked up at their regularly scheduled time. Enjoy your weekend.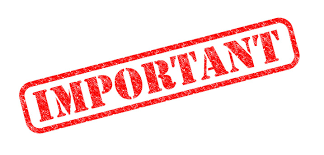 Preschool Screenings are underway starting in February! PCPE in Chatsworth - February 9th and 10th - you can start making appointments on January 26th by calling Kim at 815-635-3555. PCPW in Fairbury - February 16th and 17th - you can start making appointments on February 2nd by calling Penny at 815-945-2971

The Jr. High Volleyball game scheduled for Tuesday, 1/11/22 @ Fieldcrest has been canceled.

The Jr. High Boys Basketball game @ Pontiac and Girls Volleyball game @ home for tonight, 1/10/22 have been canceled.

Parents: Prairie Central Schools will be following the new CDC/IDPH guidance regarding reduced isolation and quarantine periods. Please click the following link to view more details:
https://5il.co/140rm
The PCHS wrestling Hawk Classic will be this Saturday, Jan. 8, starting at 9 AM at the High School. Admission will be $6 for Adults and $4 for Students. No passes or free student admission as this is a tournament event. #ItsAGreatDayToBeAHawk
Attention anyone who ordered a PC Hawk Popcorn Tin, the PC Athletic Boosters will be having a pick-up today, Thursday, Jan. 6 from 5-6:30 at the High School indoor concession stand. Please bring payment at the time of pick-up. #ItsAGreatDayToBeAHawk
The PCHS girls basketball and Fr. boys basketball games scheduled for Thursday, Jan. 7 have been CANCELED.
Tuesday's PCHS girls basketball game at Dwight will be a Varsity Only game starting at 5:30 PM.
Congratulations to PC girls basketball players, Mariya and Chloe Sisco, on being named to the All-Tournament team at the Riverton Holiday Tournament! #ItsAGreatDayToBeAHawk
Congratulations to PC boys basketball players, Tyler Curl and Dylan Bazzell, on being named to the All-Tournament team at the Williamsville Holiday Tournament! #ItsAGreatDayToBeAHawk
PCE had some visitors from the high school today! #ItsAGreatDayToBeAHawk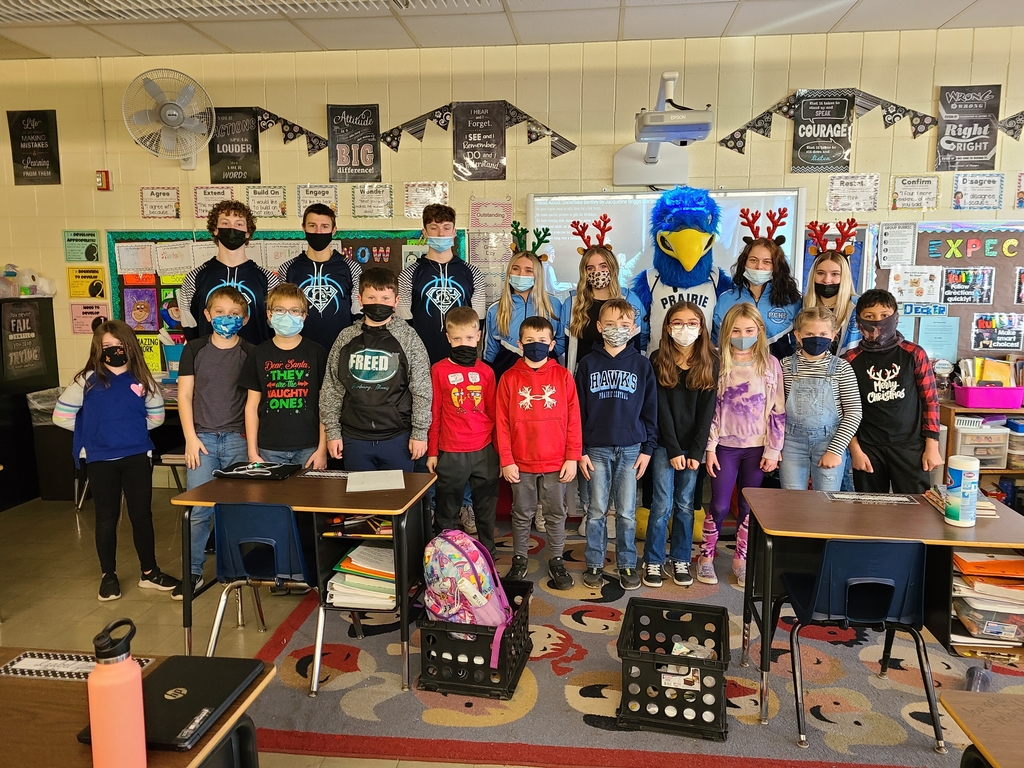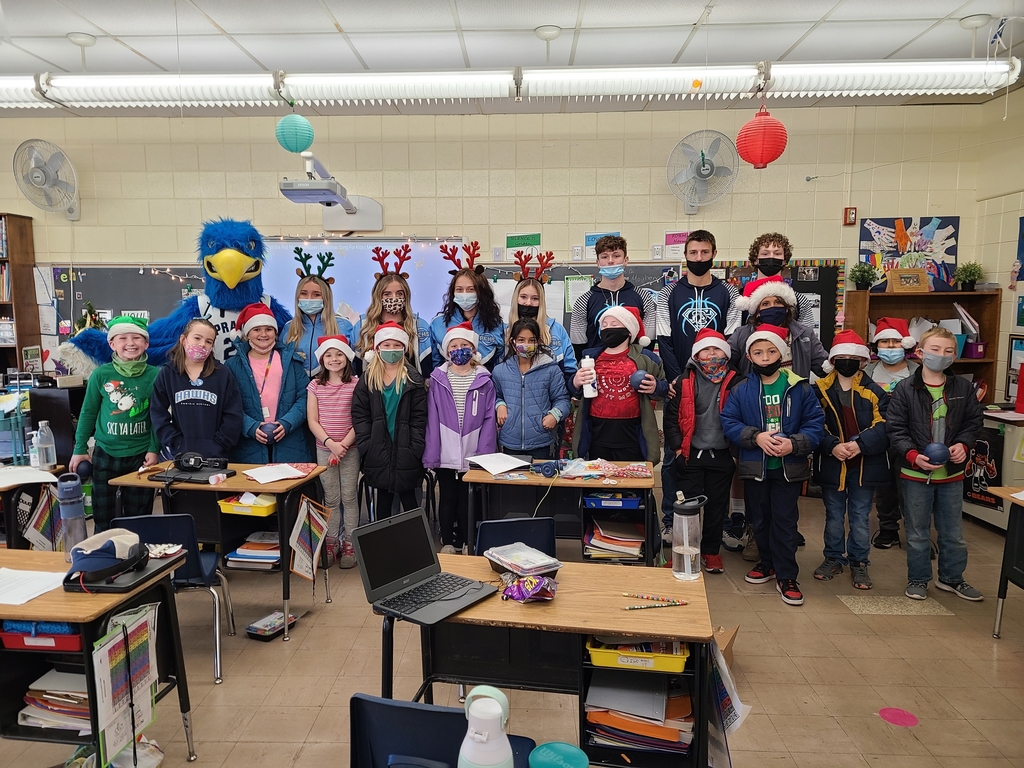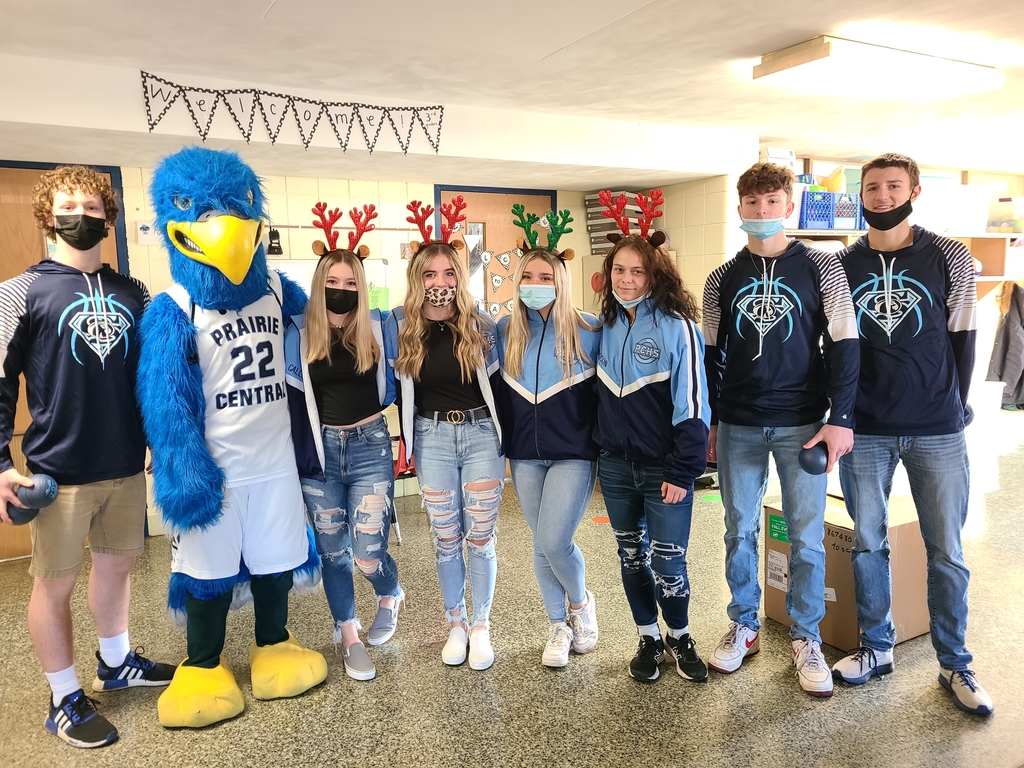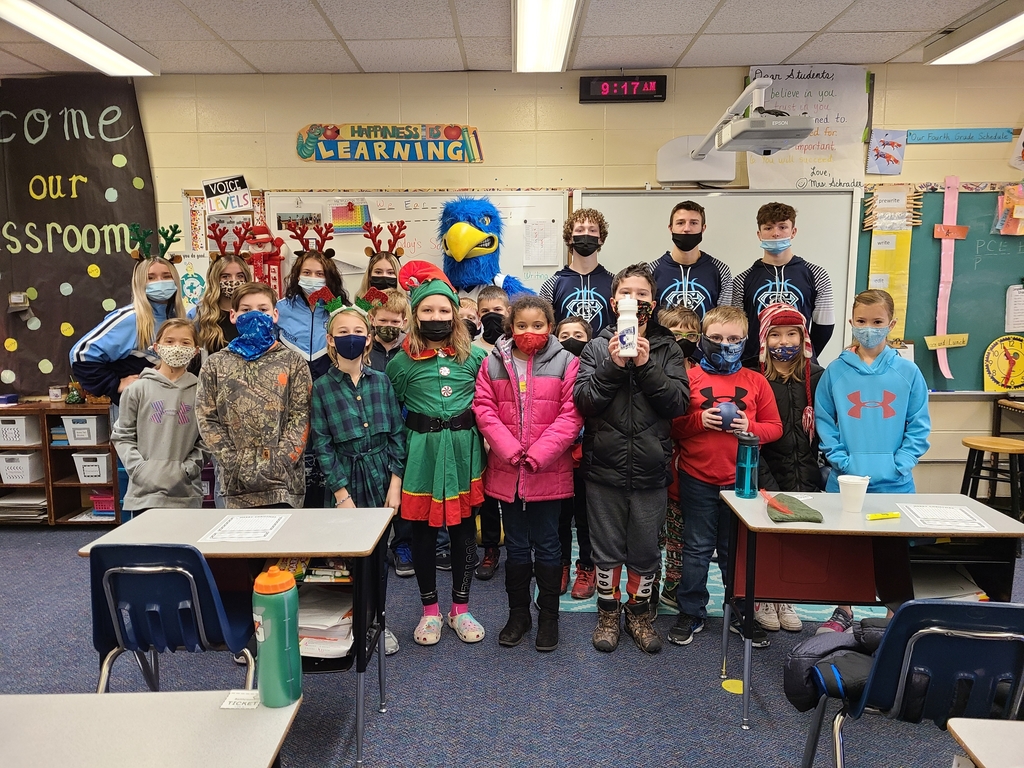 Mr. Quam and Mr. Czerwonka are definitely in the holiday spirit today! Happy holidays everyone! #ItsAGreatDayToBeAHawk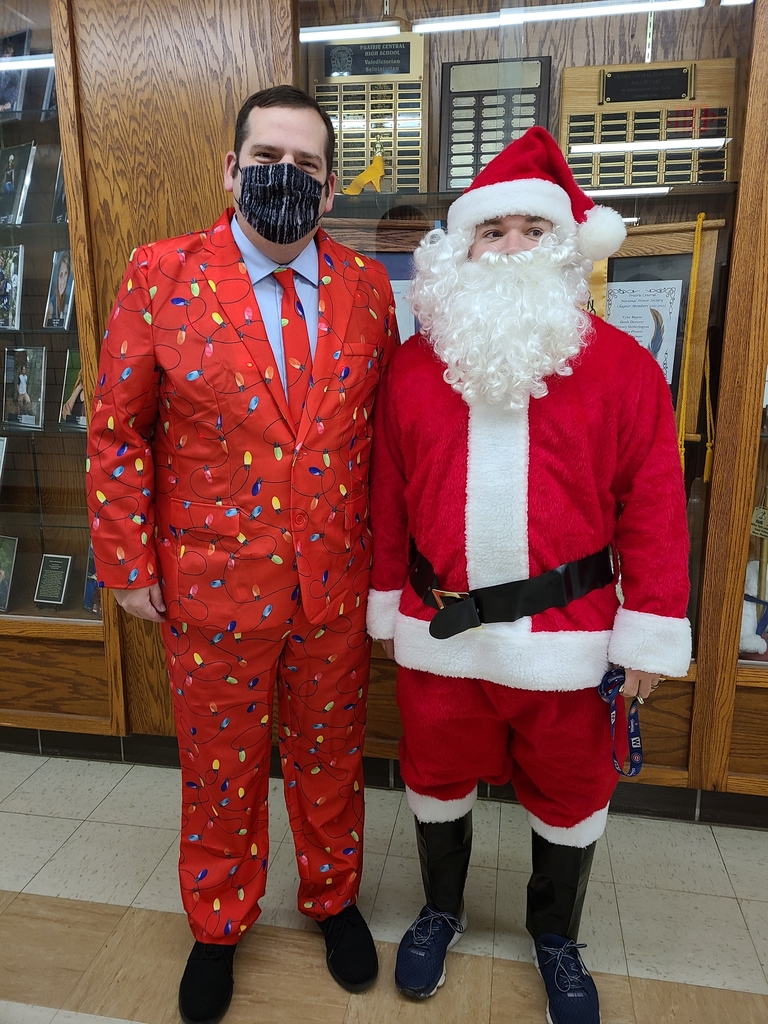 Today's PCHS wrestling dual vs. LeRoy will be held at Prairie Central Upper Elementary starting at 5:30 pm. Go Hawks! #ItsAGreatDayToBeAHawk

The Jr. High is having technical difficulties this morning with our phone service. We're unable to make or receive phone calls at this time. In the mean time, please contact us via email, or in case of emergency, please contact the unit office. Apologies for the inconvenience.
Several PCHS staff members were in the spirit with their ugly Christmas sweaters today! #ItsAGreatDayToBeAHawk

PCJH Hawks are warming up for their first wrestling meet of the season against Eureka and Pontiac! #itsagreatdaytobeahawk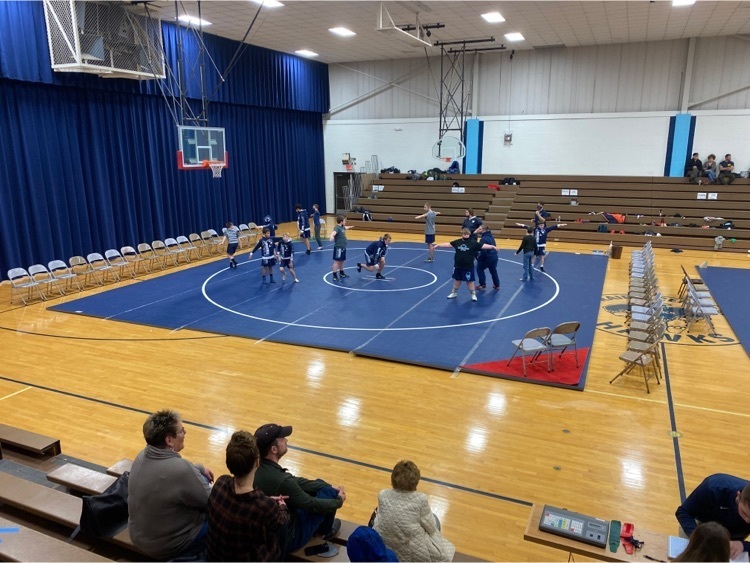 Mr. Kilcullen's class is getting some experience spreading concrete in the PC football shed today! #ItsAGreatDayToBeAHawk