In response to the forecast of an extreme amount of snow overnight combined with strong winds, all Prairie Central Schools will be closed tomorrow, February 2, 2022. Although Thursday does not look promising, we will be making a decision on that tomorrow and contacting families of the decision as soon as it is made. There will be no activities tomorrow, including practices

Since we will not be in session tomorrow, we will start taking preschool appointments for West students! You can call 815-945-2971 and Penny or Mrs. Fuhr(4) can get you scheduled!

The Jr. High Volleyball game at EPG tonight, 2/1/22 has been moved up to a 4:30 start time.
Tonight's home girls basketball game, Tuesday, Feb. 1, has been CANCELED due to Tri-Valley not having transportation.

We still have plenty of openings over in Chatsworth for screenings! If you are a West family and would willing to drive to Chatsworth, please call Kim at East and schedule for next week! 815-635-3555.
The PC JV and Varsity boys basketball games scheduled for tomorrow, Tuesday, Feb. 1 at IVC will BOTH start at 5:00 PM due to the expected inclement weather. The Varsity game will take place in IVC's main gym and the JV game will take place in IVC's auxiliary gym at the same time.

Don't forget screening appointments for East are open! Please call Kim to schedule! 815-635-3555

Jr. High Wrestling Schedule Update! The Jr. High wrestling team will be hosting GCMS and Mahomet-Seymour tomorrow, 1/27 at the Upper Elementary in Forrest. The meet will start at 4:30.

The 7th Grade Boys basketball team will be battling Pontiac Jr. High for their Regional Championship this evening in Hoopeston at 6:00. Good luck boys!

The rescheduled Jr. High Boys Basketball home game against Eureka will take place on Tuesday, 1/25 at 5:30.
Tonight's PCHS boys basketball game at Pontiac will be Varsity Only, starting at 7pm.

The Jr. High Boys Basketball game at home vs. Eureka tonight, 1/18/22 has been canceled. It will be rescheduled next week as an 8th grade game only. Once details are finalized, the Jr. High will send out a message.

Unfortunately, due to unforeseen circumstances, we are unable to transport students to and from school tomorrow. Therefore, all Prairie Central schools will be closed tomorrow, January 14th. We will resume school on Tuesday, January 18th. The day will be treated like an emergency day, and will be made up at the end of the school year, making the last day of attendance for students Wednesday, June 1st barring any more cancellations. We apologize for the inconvenience this causes our families. Please know that we have explored every avenue to avoid this situation. All regularly scheduled after school activities will still take place. Also, students attending Flanagan and Custer Park Schools will still attend school tomorrow and will be picked up at their regularly scheduled time. Enjoy your weekend.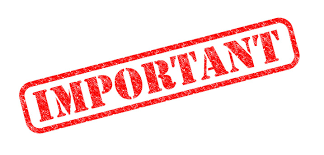 Preschool Screenings are underway starting in February! PCPE in Chatsworth - February 9th and 10th - you can start making appointments on January 26th by calling Kim at 815-635-3555. PCPW in Fairbury - February 16th and 17th - you can start making appointments on February 2nd by calling Penny at 815-945-2971

The Jr. High Volleyball game scheduled for Tuesday, 1/11/22 @ Fieldcrest has been canceled.

The Jr. High Boys Basketball game @ Pontiac and Girls Volleyball game @ home for tonight, 1/10/22 have been canceled.

Parents: Prairie Central Schools will be following the new CDC/IDPH guidance regarding reduced isolation and quarantine periods. Please click the following link to view more details:
https://5il.co/140rm
The PCHS wrestling Hawk Classic will be this Saturday, Jan. 8, starting at 9 AM at the High School. Admission will be $6 for Adults and $4 for Students. No passes or free student admission as this is a tournament event. #ItsAGreatDayToBeAHawk